Mexican Energy Reform Could Spur Significant Foreign Investment
by Matthew V. Veazey
|
Rigzone Staff
|
Monday, September 23, 2013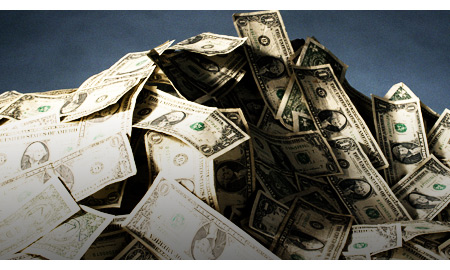 Mexico's state-owned oil and gas company, Petróleos Mexicanos (Pemex), has grown into one of the world's largest petroleum companies since its formation in 1938. Under the auspices of Pemex, Mexico has become a major non-OPEC oil producer and one of the United States' top sources of oil imports. Thanks to strict constitutional curbs on foreign ownership of Mexico's hydrocarbon resources, Pemex dominates the country's oil and gas sector. In fact, the national oil companysinglehandedly generates roughly one-third of the Mexican government's total revenues.
As statistics from the U.S. Energy Information Administration (EIA) reveal, however, the company's sphere of influence has been shrinking. Mexico's total oil production fell by more than 900,000 million barrels per day from 2004 through 2012. During the same period, the country's refining capacity declined by nearly 9 percent from just under 1.7 million barrels per day to approximately 1.54 million barrels per day, EIA figures show. Because Pemex is unable to satisfy all of Mexico's domestic natural gas and refined products demand, Mexico is a net importer of such commodities.
Mexico's elected officials have long resisted attempts to loosen the country's constitutional ban on foreign investment in energy, but that sentiment appears to be weakening. Members of the country's political class increasingly recognize that the country's energy sector needs foreign capital, expertise and technology to reinvigorate Pemex's upstream, midstream and downstream businesses.
In August, Mexican President Enrique Peña Nieto of the ruling, center-left Institutional Revolutionary Party (PRI) proposed energy reforms that, among other things, would enable Pemex to enter into profit-sharing contracts with private companies capable of exploiting harder-to-develop deepwater and onshore oil and gas resources. Another major political party, the center-right National Action Party (PAN), tends to more warmly embrace private investment and has proposed its own aggressive energy reform measures. The left-wing Party of the Democratic Revolution (PRD) has proposed a more modest set of reforms.
"Unlike past efforts in Mexico to enact meaningful energy reform, there seems a genuine momentum for reforms, and this time with the PRI leading the charge, there is a growing belief that they will actually be implemented," said Carlos Solé, a Houston-based attorney with the firm Baker Botts who specializes in energy industry cross-border investment and corporate transactions in Latin America.
Although it is too early to tell what the final outcome of Mexico's energy reform push will be, Solé considers the recent political overtures significant for two key reasons. First, the proposals publicly acknowledge that Mexico's political leadership views fundamental reforms as necessary to re-stimulate the country's energy sector, he said. Second, the proposals could attract significant outside investment across Mexico's oil and gas value chain and in the power and renewable energy sectors, he added.
Rigzone recently interviewed Solé to obtain his perspective on the issue of Mexican energy reform and what it could mean for foreign investment. A transcript of the conversation follows.
1
2
3
4
5
View Full Article
Generated by readers, the comments included herein do not reflect the views and opinions of Rigzone. All comments are subject to editorial review. Off-topic, inappropriate or insulting comments will be removed.