Black Elk Incident Reminder of Dangers from Hazardous Vapors
|
Wednesday, September 18, 2013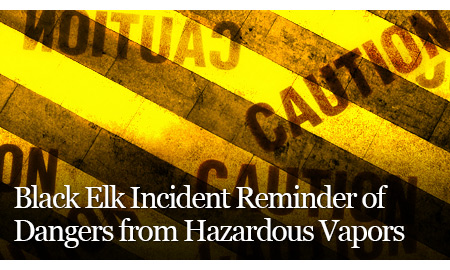 The November 2012 explosion at a Black Elk Energy-operated platform – which resulted from welders welding onto a pipe leading to a wet oil tank – serves as a reminder of the importance of educating workers on the dangers fire or explosions sparked by hazardous vapors, an offshore safety official told Rigzone.
A third party investigation found that the explosion and fire that occurred resulted from contractors failing to follow standard safety practices. Black Elk last month published the results of the investigation into the explosion and fire that killed three workers at the platform at West Delta Block 32 in the U.S. Gulf of Mexico.
The wet oil tank and pipework would have contained hydrocarbon gases that could have easily been ignited by an ignition temperature as the weld heat generated inside the pipe, said Tony Scott, general manager for the OCS Group, in an interview with Rigzone.
"If the workers knew more about the dangers around them the fatalities may well have been avoided," said Scott.
To address part of this potentially fatal shortfall in training, the OCS Group now offers a Complex Mechanical course for mechanical workers. However, Scott believes that satisfactory Zone awareness training should be offered to all rig personnel throughout the industry.
A hazardous area is considered to be an area where an explosive atmosphere is or may be expected to be present. Thirty-five percent of rigs and drillships offshore will have this area broken down into zones or divisions. Zone Zero, potentially the most hazardous of the three risk areas mentioned, is where an explosive gas/vapor is present continuously for long periods. Zone Zero is not typically found on a rig, but in refineries and chemical plants; a Zone Zero can be found inside a tank where a gap exists at the top and vapor is trapped.
Zone 1 is where an explosive gas/vapor is likely during normal operation; with Zone 1, gas will be present but it is diluted by air. Zone 2, the least potentially hazardous of the three risk areas mentioned – is where an explosive gas/vapor is unlikely to occur in normal operation. If an explosive gas/vapor does occur in Zone 2, it is likely to do so infrequently and existing for short periods. Zone 2 accounts for approximately 28 percent of the total hazardous area of the rig.
1
2
3
4
View Full Article
Generated by readers, the comments included herein do not reflect the views and opinions of Rigzone. All comments are subject to editorial review. Off-topic, inappropriate or insulting comments will be removed.