Sino-Japanese Energy Cooperation in East China Sea Takes a Backseat
by Chee Yew Cheang
|
Rigzone Staff
|
Tuesday, September 17, 2013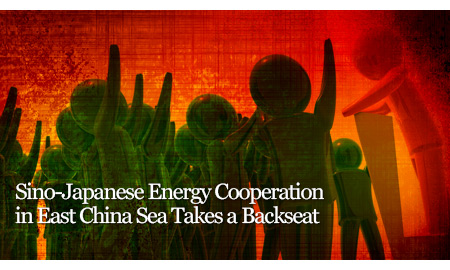 Ever since China and Japan agreed in 2008 to jointly explore for oil and gas in the disputed waters of East China Sea, energy cooperation has been declining. The ascension of Xi Jinping in China and Shinzo Abe in Japan did not provide any breakthrough in improving energy ties. Instead, actions taken by the two leaders exacerbated strained bilateral relations, which was bedeviled by contentious territorial disputes and involved the military on occasions. As a result, Sino-Japanese energy cooperation has become a victim of the tense bilateral relations.
President Xi and Prime Minister Abe have yet to hold any substantive meeting and the lack of direction from the top leaderships have dampened any prospects for resolving disputes and fostering cooperation, including energy, between the two Asian economic giants.
"Both leaders are not even thinking of meeting each other, only low level communications going on … China incursion in Japanese waters will have to stop and bilateral tensions need to lower significantly before any joint energy cooperation is possible," Bhubhindar Singh, assistant professor at the Rajaratnam School of International Studies told Rigzone.
In a brief encounter at the Eighth G20 Leaders' Summit in St. Petersburg, Russia Sept. 5, Xi told Abe that China-Japan ties are "facing grave difficulties" and that Japan should "correctly deal with sensitive issues as the Diaoyu/Senkaku islands," China's Xinhua News agency reported.
The Territorial Spat
The Diaoyu/Senkaku (Chinese/Japanese) islands in East China Sea are at the heart of the territorial spat between the two countries. The five uninhabited islands and three rocks – currently occupied by Japan – lie northeast of Taiwan, east of China mainland and southwest of Japan's Okinawa prefecture. The disputed islands, though barren, are strategically and politically significant as ownership can support claims to the surrounding sea and resources under the United Nations Convention on the Law of the Sea (UNCLOS), the U.S. Energy Information Administration (EIA) said in a September 2012 report on the area.
Control of the disputed area will give the country access to rich fishing grounds and potentially abundant energy deposits in surrounding waters. The spat has prevented extensive exploration and development of hydrocarbons in East China Sea, which covers an area of approximately 482,000 square miles.
Maritime Boundary Dispute
Beyond the territorial dispute, China and Japan clashed over the demarcation of the sea boundary in East China Sea as they adopted different approaches towards UNCLOS. Japan set its sea boundary based on UNCLOS Exclusive Economic Zone (EEZ), which extends westward from southern Kyushu Island and Ryukyu islands, while China defines its boundary using the UNCLOS principle of the natural extension of its continental shelf. This resulted in overlapping claims of about 81,000 square miles. Japan proposed a median line (drawn equidistant between both countries' uncontested EEZs) to resolve the issue, which China rejected.
1
2
3
4
View Full Article
Generated by readers, the comments included herein do not reflect the views and opinions of Rigzone. All comments are subject to editorial review. Off-topic, inappropriate or insulting comments will be removed.