IEA: Global Energy Demand to Rise in 2014
by Karen Boman
|
Rigzone Staff
|
Thursday, September 12, 2013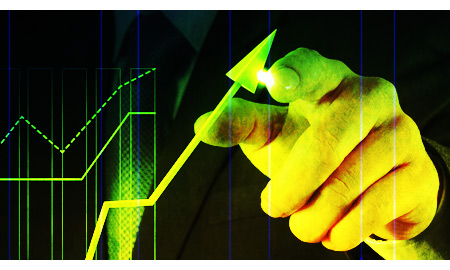 The International Energy Agency (IEA) estimates global energy demand to rise to 1.1 million barrels of oil per day (MMbopd) in 2014 due to strengthening macroeconomic factors.
However, 2013 energy demand growth is expected to remain at 895,000 barrels of oil per day (bopd) due to stronger than anticipated oil deliveries in July, which offset concerns about the demand impact of currency fluctuations in emerging market economies, the Paris-based agency reported Thursday in its September Oil Market Report.
IEA estimates global supply to have declined by 770,000 bopd in August to 91.59 (MMbopd), with monthly declines seen in supply from Organization of Petroleum Exporting Countries (OPEC) and non-OPEC countries.
Unplanned disruptions in August among OPEC and non-OPEC producers grew to an estimated 2.7 MMbopd, the highest level of disruptions seen since January 2011, the U.S. Energy Information Agency (EIA) reported Sept. 10 in its Short-Term Energy Outlook. EIA attributed .6 MMbopd of disrupted supply to non-OPEC producers, and 2.1 MMbopd of outages to OPEC producers.
However, non-OPEC production is expected to grow by 520,000 bopd quarter-on-quarter as the growth in North American production – and steady production in other parts of the world – more than offset the seasonal decline in North Sea production.
Near-record output from Saudi Arabia only partly offset a collapse in Libya production; as a result, OPEC crude supplies fell by 260,000 bopd to 30.51 MMbopd in August. The call on OPEC crude and stock change was increased by 200,000 bopd on higher third-quarter demand but lowered by 100,000 bopd for the fourth quarter to 30.3 MMbopd and 29.6 MMbopd respectively.
IEA's forecast for 2014 is unchanged from the agency's August Oil Market Report. IEA reported August 9 that it expected global oil demand in 2014 to rise to 1.1 MMbopd, up from .9 MMbopd this year. IEA trimmed its 2014 demand growth estimate by .1 MMbopd on reduced gross domestic product expectations from the International Monetary Fund.
1
2
View Full Article
Generated by readers, the comments included herein do not reflect the views and opinions of Rigzone. All comments are subject to editorial review. Off-topic, inappropriate or insulting comments will be removed.
RELATED COMPANIES