UK Energy Secretary Urges Caution about Shale 'Hyberbole'
by Jon Mainwaring
|
Rigzone Staff
|
Monday, September 09, 2013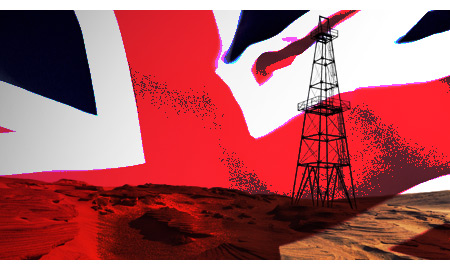 UK Energy Secretary Ed Davey has urged caution regarding hype around the country's burgeoning shale gas industry, warning that the UK cannot rely on shale has to solve its energy challenges during the current decade.
In a speech titled "The Myths and Realities of Shale Gas Exploration" given Monday to The Royal Society, London, Davey said:
"We may have been fracking in Britain's offshore waters for years. The US may have been fracking onshore for years. But in Britain, fracking for onshore gas in shale, at any significant scale, is something new.
"Nobody can say, for sure, how much onshore UK shale gas resource exists. Or how much of it can be commercially extracted. So let's be cautious about hyperbole on shale.
"For it would likely be the 2020s before we might feel any benefits in full. So we can't bank on shale gas to solve all our energy challenges, today or this decade. And in the next decade, shale, by itself, will not come close to solving even our basic energy resource security challenge."
The comments follow a speech given at the Offshore Europe 2013 conference a week ago by Chancellor of the Exchequer George Osborne in which Osborne reiterated the government's intension to support the speedy development of a shale gas industry onshore UK. In that speech Osborne highlight a "generous new tax regime" for shale gas and the removal of bureaucratic obstacles that might hold up the development of the industry.
In his speech today, Davey noted that UK shale gas could be a "key and valuable" resources as part of a more diverse energy mix, sitting alongside conventional gas, wind, wave, biomass, nuclear and carbon capture and storage technologies but that "we won't know any of this for sure until proper exploration takes place".
Alluding to recent protests against shale drilling activities in the UK, Davey said:
"So it's in the national interest to move on from the arguments of zealots and vested interests, and start a debate about how best to proceed safely with shale gas exploration, where we maximize the real positive benefits and minimize the inevitable negative impacts."
Davey's speech was, in part, responding to a report from Department of Energy and Climate Change Chief Scienfitic Advisor Professor David Mackay and Dr Timothy Stone, a senior advisor to the Energy Secretary. This reported concluded that the net effect on greenhouse gas emissions from shale gas production in the UK will be relatively small.
In a separate statement Monday, trade body UKOOG (the UK Onshore Operators Group) said that it was "encouraged" that a number of recommendations in the report have already been covered by the industry in its agreed best practice guidelines, which were published in February of this year.
These recommendations include:
The need to monitor before, during and after drilling as a matter of standard practice.
That operators should plan and then implement controls in order to minimize all emissions and that they should be committed to eliminating all unnecessary flaring and venting of gas and to implementing best practices from the early design stages of the development and by endeavoring to improve on these during the subsequent operational phases.
Emphasis should be placed on "green completions" whereby best practice during the flow-back period is to use a "reduced emissions completion" in which hydrocarbons are separated from the fracturing fluid (and then sold) and the residual flow-back fluid is collected for processing and recycling.
UKOOG Chief Executive Ken Cronin commented:
"This report supports the industry's assertion that environmental impact of shale gas will be significantly less than that of coal and imported gas. It makes sense from an environmental and economic standpoint to continue to reduce emissions to as low as reasonably possible. I welcome this report which echoes much of what we have already stated in our best practice guidelines."
Generated by readers, the comments included herein do not reflect the views and opinions of Rigzone. All comments are subject to editorial review. Off-topic, inappropriate or insulting comments will be removed.