Gen X Oil Workers in Danger of 'Burning Out'
by Jon Mainwaring
|
Rigzone Staff
|
Friday, September 06, 2013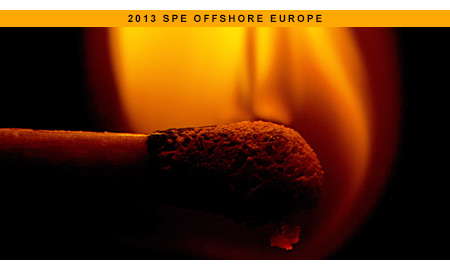 Generation X oil and gas industry workers are in danger of burning out due to a combination of increasingly few mid-career professionals working in oil and gas, family commitments and an ever-increasing workload connected to an expanding energy sector, according to a senior member of the UK's Health and Safety Executive (HSE).
Taking part in the Offshore Europe 2013 conference's final keynote session, Steve Walker – Head of Strategic Inventions for the HSE's Energy Division – said: "We [know] there's not enough of Generation X and yet they are extremely valuable, so I think there's a real danger of the burn out of Generation X."
Walker said that while Generation X employees aged between their early 40s and early 50s are seeking better work/life balance and roles mentoring younger workers, the current increase in activity in the oil and gas sector suggests they are likely to be working harder than ever, directly involved in carrying out projects.
"I think there's a real tension there and it's very easy to speak theoretically about how we want look at and nurture Generation X [workers] but I do wonder whether, just because of the pace of the industry, there is a real danger we are overusing them," he added.
Also taking part in the keynote session – titled "Oil and Gas Skills – Your Future Today" – were Sara Caplan, a partner at business consultancy PricewaterhouseCoopers, and Ferdinand von Prondzynski, principal of Robert Gordon University.
Caplan noted:
"People in the middle [of their careers] tend to suffer from not an awful lot of investment because they are steady people, they know their job and are really good at it. What we find is that people don't tend to move on for more money unless something has made them think about money. And the thing that tends to make them think about money is dissatisfaction in a job and that might be because no-one is investing in their development and they don't feel valued anymore."
Prof von Prondzynski added that educational and training organizations like the recently-formed Oil & Gas Academy of Scotland (OGAS) have a role to play in helping Generation X.
"OGAS, along with the institutions that make up OGAS will be much better at addressing that generation of employees," he said.
"Previously, universities and colleges were used to dealing with school leavers, taking them through an educational program and then saying goodbye to them. Now, we are used to engaging with people who are later on in their careers… to develop them at that point and also help the companies concerned."
Generated by readers, the comments included herein do not reflect the views and opinions of Rigzone. All comments are subject to editorial review. Off-topic, inappropriate or insulting comments will be removed.