GE Oil & Gas Tackles the 'Great Crew Change'
|
Wednesday, September 04, 2013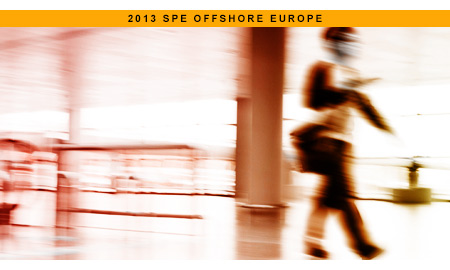 While the oil and gas industry struggles to deal with the "Great Crew Change" – a major demographic shift in the sector created by the retirement of Baby Boom-generation workers – many of the sector's major companies are seeking new strategies to find the next generation of oil and gas engineers and other technical professionals.
One such firm is GE Oil & Gas, whose CEO Dan Heintzelman noted earlier this year that approximately five million oil and gas workers – around half the total workforce – would be eligible to retire in 2015.
Ahead of the GE Oil & Gas Young Engineer Panel session at Offshore Europe in Aberdeen this Thursday, Rigzone caught up with Neil Saunders – Senior Vice President for Products and Projects at the firm's Subsea Systems division – to discuss how GE Oil & Gas Subsea Systems is meeting the Great Crew Change challenge.
While GE Oil & Gas Subsea Systems is keen to develop young talent, the organization is mindful of the need to add some 2,000 mostly-experienced personnel to its 2012 staff count by 2016.
"Fifty percent of, certainly, the oil and gas sector's engineers are eligible for retirement by around 2015, which is ... pretty scary when you overlay the growth that we're anticipating in subsea in the next three to five to 10 years. It's tracking a CAGR [compound annual growth rate] of anywhere between 12 and 14 percent depending on who you read and who you believe. So, when you overlay that talent gap with that growth then you see a compounded problem," Saunders told Rigzone.
"In 2012, we managed to take on about 1,400 people and ... we have a forecast of workload and growth that has another circa 2,000 people between this year and 2016. So, it's all fairly scary from a megatrends standpoint right the way down to our business."
As well as recruiting some of the people it needs from within the industry itself, GE Oil & Gas Subsea Systems is looking at more innovative approaches to finding appropriate staff.
1
2
3
4
View Full Article
Generated by readers, the comments included herein do not reflect the views and opinions of Rigzone. All comments are subject to editorial review. Off-topic, inappropriate or insulting comments will be removed.