Ultimate Field Trip Goes International
by Jon Mainwaring
|
Rigzone Staff
|
Friday, August 30, 2013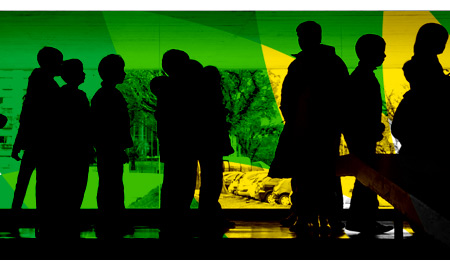 BP plc's Ultimate Field Trip is an annual competition open to science, technology and engineering (STEM) students that is designed to encourage interest in the oil and gas sector. Already three years old, the UFT was previously only available to students studying at UK universities. But the competition has now gone international, with teams from the United States and Trinidad and Tobago also taking part.
The 2013 competition involved student teams submitting, and then presenting, their ideas for more fuel-efficient transport in a particular country.
The University of Strathclyde team, called Team Hydra, won the UK final of the 2013 competition with its idea involving a compressed natural gas (CNG)/electric hybrid car for Germany. The idea takes advantage of the fact that Germany has access to numerous sources of natural gas from Russia and neighboring countries, so that users could plug into the nation's gas grid to refuel their cars at home and elsewhere, according to Team Hydra's Hugh McQueen.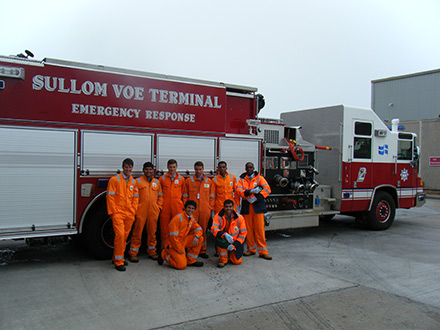 The Ultimate Field Trip teams visited the Sullom Voe oil terminal in the Shetland Islands. Source: BP plc
Team HAPS, from the University of Illinois, beat teams from Massachusetts Institute of Technology (MIT), the University of California (Berkeley) and the Georgia Institute of Technology with its UniPump idea. This is a modular CNG fueling station that can be placed in existing retail gasoline stations, where it hooks up to a natural gas mains pipe, compresses gas received from that pipe so that CNG cars can be fueled. The idea exploits the fact that CNG-driven cars are more fuel efficient than those that rely on gasoline, while taking the U.S. shale gas revolution into account.
"In the United States, because of the new drilling technologies, there's going to be a large supply of natural gas in the coming years and there are already CNG vehicle technologies out there," Team HAPS' Nick Connolly explained.
The University of the West Indies' Team Innovo used a thermal energy recovery system because, according to team member Ravier Weekes, "we wanted something simple that would not require a lot of infrastructure and would help to promote a change to renewable energy".
Team Innovo's thermal energy recovery device consists of a Stirling Engine connected to a generator that takes waste heat from a vehicle's exhaust gases and converts it into electricity that can be stored in a battery. This system would be best applied to hybrid electric vehicles.
1
2
3
4
5
View Full Article
Generated by readers, the comments included herein do not reflect the views and opinions of Rigzone. All comments are subject to editorial review. Off-topic, inappropriate or insulting comments will be removed.
RELATED COMPANIES