US Water Lessons Applicable to Argentina Shale Development
by Karen Boman
|
Rigzone Staff
|
Monday, September 02, 2013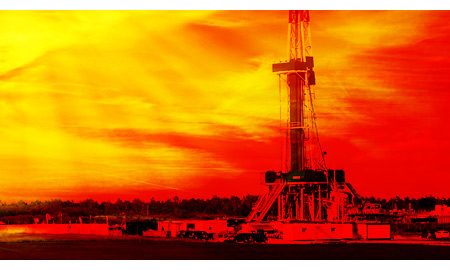 Securing adequate water resources will be critical for exploration and production companies seeking to tap Argentina's shale resources, an expert with consulting firm Accenture told Rigzone.
Argentina President Cristina Fernandez de Kirchner last month signed a decree establishing new incentives to boost shale exploration activity in Argentina. The new decree was released a day before U.S.-based Chevron Corp. and YPF S.A. announced plans to invest $1.5 billion to develop shale resources in Argentina's Neuquen province. YPF expects its next shale oil and gas partnership to be with a group that includes China's CNOOC Ltd., Bloomberg reported Aug. 21.
Argentina ranks fourth behind Russia, the United States and China in terms of technically recoverable shale oil resources, and second behind China in terms of technically recoverable shale gas resources, according to a June 2013 report by the U.S. Energy Information Administration (EIA) and Advanced Resources International (ARI) of global shale resources.
According to the report, Argentina is estimated to have 802 trillion cubic feet (Tcf) of risked, shale gas in place out of 3,244 Tcf of risked, technically recoverable shale gas resources. The country is estimated to have in-place risked shale oil resources of 480 billion barrels, of which around 27 billion barrels of shale oil may be technically recoverable.
The Neuquen basin contains over half of the country's technically recoverable shale gas resources, according to a July 2012 EIA report. In 2011, YPF reported the discovery of a large formation of commercially promising tight and shale gas, estimated to total 4.5 Tcf, near Neuquen's Loma La Lata field, a leading source of conventional gas production.
A number of operators are conducting significant exploration programs and early-stage commercial production in the Neuquen Basin, including Apache Corp., EOG Resources Inc., Exxon Mobil Corp., Total S.A., YPF and smaller companies, EIA and ARI noted in their June 2013 report. Mostly good results have been seen in the approximately 50 wells drilled as of June in the thick organic-rich, marine-deposited black shale in the Los Molles and Vaca Muerta formations.
Initial production rates from vertical shale wells are producing at initial rate of 180 to 600 barrels per day following five-days of fracture stimulation. Horizontal tests are also underway, although initial results have not been uniformly encouraging.
1
2
3
4
5
View Full Article
Generated by readers, the comments included herein do not reflect the views and opinions of Rigzone. All comments are subject to editorial review. Off-topic, inappropriate or insulting comments will be removed.