The 2013 Atlantic Hurricane Season: Act II
by Gene Lockard
|
Rigzone Staff
|
Tuesday, August 27, 2013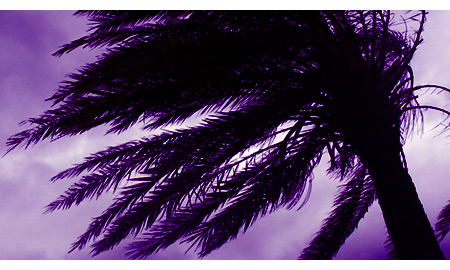 The first-half of the 2013 Atlantic Hurricane Season was quieter than expected, but the most active part of the season has just arrived. That means that energy companies working in and along the Gulf Coast of the United States will be keeping a wary eye on weather forecasts for several more weeks in the event that platform and rig evacuations become necessary.
For most residents in the flat, coastal town of Galveston, Texas in 1900, the increasingly heavy swells and rain clouds that moved in Saturday, Sept. 8 failed to generate much concern. Hurricane warnings had gone up one day earlier, but complacency had settled in following a number of comparatively mild storms in previous years, and rather than alarming people, the increasingly large waves lent a festive atmosphere to the beach.
Galveston, at that time a Texas boomtown and a major city in the state because of its natural harbor, was less than 9 feet above sea level and had no natural barriers to protect it from storm surges. The city is located on an island and at the time was unprotected by a sea wall. By the time most of the townspeople realized this storm was different from anything they had experienced before, it was too late to evacuate. Strong winds began to buffet the city in the mid-afternoon hours and soon strengthened to hurricane-force winds under dark skies, sending a storm surge over the unprotected island.
The combination of inadequate warnings and a lack of preparation led to the deadliest weather disaster in the history of the United States. Estimates of the death toll from the Hurricane of 1900, or the Galveston Hurricane as it is also known, range from 6,000 to 12,000, with a figure of 8,000 generally cited. Property damage was put at $30 million in 1900 dollars, making it one of the most destructive storm in normalized dollar figures, according to meteorologist Roger A. Pielke, Jr. in his paper, Normalized Hurricane Damages in the United States: 1900-2005.
At that time, there were few warnings given when storms or hurricanes approached. There was little in the way of technology to warn residents in a given area, and much of the available information about a storm's location and path was provided by ships that had docked after being at sea.
Hurricane tracking and forecasting have come a long way since then. Specially-built and equipped reconnaissance aircraft now fly into the eye of the storms, recording vital information about the storm's location and intensity. Doppler radar and satellites provide forecasters with powerful tools for obtaining data about an approaching storm, including the likely amount of rainfall, which can be considerable with a hurricane or tropical storm.
The science of storm detection and forecasting continues to evolve, and climatologists have learned from recent major weather events like hurricanes Katrina and Rita in 2005, and Hurricane Ike in 2008. In 2005, for example, hurricanes that entered the Gulf of Mexico, including Dennis, Katrina and Rita, became more intense than expected. Scientists learned that warm currents gathered in deeper waters in the central part of the Gulf. These warm currents fed the hurricanes, accounting for their higher-than-expected winds and large waves.
1
2
3
4
View Full Article
Generated by readers, the comments included herein do not reflect the views and opinions of Rigzone. All comments are subject to editorial review. Off-topic, inappropriate or insulting comments will be removed.