Second Draft of Hydraulic Fracturing Rule 'Undercuts US States Authority'
by Karen Boman
|
Rigzone Staff
|
Thursday, August 22, 2013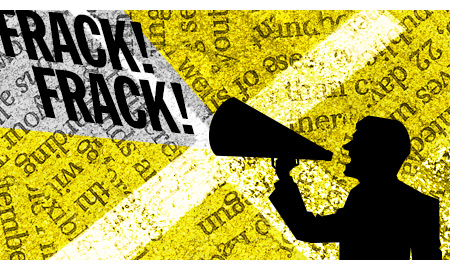 The Independent Petroleum Association of America (IPAA) and the Western Energy Alliance (WEA) say the second draft of the Department of the Interior's (DOI) proposed draft rule to regulate hydraulic fracturing and well construction on federal lands would undercut U.S. state authority to regulate energy production.
The industry groups submitted comments on the second draft Thursday. The proposed rule would cost the energy industry $345 million a year and discourage independent producers from exploring for natural gas and oil on federal lands, IPAA President and CEO Barry Russell said.
"Our federal system has vested the states with the authority to ensure that development of energy sources is safe and responsible," Russell said in an Aug. 22 statement, adding that DOI should not be in the business of undermining the progress made by state regulators and local environmental groups in developing shale resources.
Citing a lack of evidence of environmental problems stemming from hydraulic fracturing, Kathleen Sgamma, vice president of government and public affairs for WEA, noted that DOI can't demonstrate that states are not adequately regulating or that federal regulation is more effective.
"DOI already struggles to meet its current obligations, and has neither the resources nor the expertise to implement this very prescriptive, complex rule," Sgamma said in a statement. "This rule will further disadvantage to West, as development, jobs, and economic activity will continue to migrate to areas without federal lands."
In January, DOI said in the U.S. Bureau of Land Management (BLM) would publish a new draft proposal of the hydraulic fracturing rule due to the large volume of comments from stakeholders and the public on the proposed rule.
IPAA and WEA were also critical of the initial draft, saying it would negatively impact domestic energy production, drive up costs and discourage exploration on federal lands. In their latest comments, the groups cited concerns over the definition of usable water zones, which they say would create confusion and raise costs without any benefits.
1
2
View Full Article
Generated by readers, the comments included herein do not reflect the views and opinions of Rigzone. All comments are subject to editorial review. Off-topic, inappropriate or insulting comments will be removed.
RELATED COMPANIES