Cuadrilla Resumes Drilling at Balcombe
|
Thursday, August 22, 2013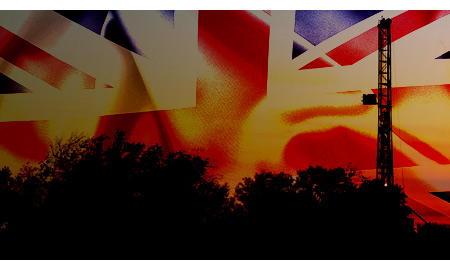 UK-focused shale fracking specialist Cuadrilla Resources has resumed drilling at its site in Balcombe, West Sussex, a company spokesman confirmed to Rigzone Thursday morning. The news comes after the escalation of a protest against the company's operations last weekend forced Cuadrilla to stop drilling.
Last Friday, Cuadrilla announced it had temporarily scaled back its drilling activities after threats of direct action against the site and police advice. A six-day "Reclaim the Power" camp, which brought around 1,000 people to Balcombe and also saw the arrest of Green Party Member of Parliament Caroline Lucas, has now ended. However, there remain up to 120 people camping near the site, according to a BBC report Thursday.
Cuadrilla began drilling at Balcombe Aug. 2. The firm had intended to take a few weeks to drill a 3,000-foot deep, six-inch well with a 72-foot tall land rig, but it has permission to drill until Sept. 28 from West Sussex County Council.
Although it is currently drilling a conventional oil exploration well, Cuadrilla plans to use it to look at the potential for drilling a 2,500-foot horizontal hole, in which hydraulic fracture could take place in the future.
Generated by readers, the comments included herein do not reflect the views and opinions of Rigzone. All comments are subject to editorial review. Off-topic, inappropriate or insulting comments will be removed.