The North Sea: A Long Future Ahead
by Jon Mainwaring
|
Rigzone Staff
|
Friday, August 30, 2013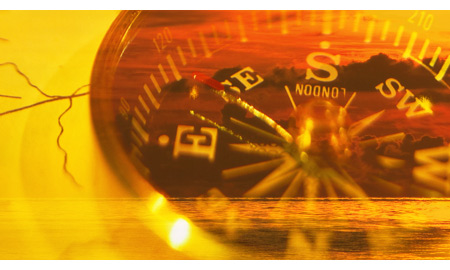 It is often said that Aberdeen is the one city in the United Kingdom that is never in recession, no matter what the wider economic situation might be. Aberdeen, of course, is the UK's largest base for the oil and gas sector, with the North Sea providing plenty of employment for a wide variety of engineers, technicians, geologists, geophysicists and other professionals who are all needed to make the UK offshore energy sector work.
In spite of this, much of the UK population seems to be unaware of the benefits the oil and gas sector provides – a fact highlighted by the April 2013 launch of the "Energising the Nation's Future" campaign by Oil & Gas UK to spotlight the benefits in terms of jobs and energy security to the country.
Meanwhile, the UK's North Sea oil and gas reserves have also served as a political football for decades with different UK governments often accused of squandering the country's North Sea resources, leading to the perception that the UK's oil and gas supply is about to run out.
Even the current arguments about Scottish independence have provoked a view in the "No" camp that Scotland could not survive economically because its offshore hydrocarbon reserves have dwindled to a tiny amount. Certainly, many North Sea oil and gas fields are winding down production and this is leading to many job opportunities in decommissioning facilities and associated infrastructure that have serviced these fields.
In the North Sea, the decommissioning of some 600 oil and gas installations (470 of which are in UK waters) is projected to cost between £30 billion ($44.5 billion) and £35 billion ($52.2 billion) over the next three decades according to Decom North Sea. Tens of thousands of specialized workers will be needed by the decommissioning industry in order to carry out these plans.
In March 2013, the Royal Academy of Engineering warned that current figures indicate the UK will have a "major shortage" of workers skilled in decommissioning activities unless there is a significant increase in the numbers of engineering and technical students graduating from schools, colleges and universities. But in spite of a significant amount of decommissioning work on the horizon, the reality is that there is still plenty of life left in the UK North Sea oil and gas industry. And this has been confirmed by several major investments into North Sea projects in recent years.
Perhaps the biggest vote of confidence in the North Sea's longevity is BP plc's £4.5-billion ($6.7-billion) Clair Ridge project, which is designed to extend the life of the Clair field west of Shetland through the installation of additional fixed platforms over the field. BP believes this project has the potential to produce oil until mid-century, which was a fact Scottish Energy Minister (and Scottish nationalist politician) Fergus Ewing was keen to point out to Rigzone at Houston's Offshore Technology Conference in May.
1
2
3
4
View Full Article
Generated by readers, the comments included herein do not reflect the views and opinions of Rigzone. All comments are subject to editorial review. Off-topic, inappropriate or insulting comments will be removed.