Q&A Spotlight: UK Energy Minister Michael Fallon
by Jon Mainwaring
|
Rigzone Staff
|
Friday, August 30, 2013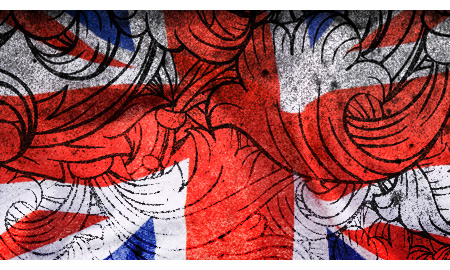 Tax changes and new technology mean that there is a lot of oil and gas investment going on in the UK Continental Shelf at the moment. Rigzone recently spoke with the Minister of State for Energy and Climate Change Michael Fallon about the future of North Sea oil and gas and the potential for a shale gas revolution in the UK.
Rigzone: The North Sea has seen a recent resurgence among certain marginal economic fields with several companies making the investment decision to go ahead with them, e.g. GDF Suez's Cygnus project. How much of this has to do with special tax measures introduced to "ring fence" revenues and profits from such fields from taxation?
Fallon: The government is committed to supporting investment in the oil and gas industry, a vital sector that provides jobs and growth across the UK. We have worked closely with the industry to develop a package of measures designed to maximize the economic production of the UK Continental Shelf (UKCS), including the introduction of a range of new field allowances and providing greater certainty on tax relief for decommissioning costs.
These measures have helped incentivize record levels of investment – with £11.5 billion ($17.1 billion) in 2012 and nearly £14 billion ($20.9 billion) expected in 2013. Many companies have highlighted that the measures we have introduced to the oil and gas tax regime have helped support this investment.
Rigzone: Do you concede that the current coalition government made mistakes with respect to tax in the North Sea when it first came into power? For example, the Chancellor's decision to impose higher taxes on energy firms in 2011 that Centrica said forced it to close the South Morecambe gas field. Was that a mistake?
Fallon: As mentioned above, over the past two years the government has worked closely with the industry to introduce fiscal measures to help support the oil and gas sector. These measures have been welcomed by the industry and have helped incentivize record levels of investment, helping ensure we make the most of this vital national asset.
The increase in the rate of Supplementary Charge in 2011 at a time of high oil prices reflected the government's aim to strike tvhe right balance between oil producers and consumers and to ensure a fair return for taxpayers. As part of the fair fuel stabilizer, if in future years the oil price falls below a set trigger price on a sustained basis, the government has committed to reduce the Supplementary Charge back towards 20 percent on a staged and affordable basis while prices remain low. The trigger price is currently at £45 ($67) a barrel – and will be reviewed every three years.
1
2
3
View Full Article
Generated by readers, the comments included herein do not reflect the views and opinions of Rigzone. All comments are subject to editorial review. Off-topic, inappropriate or insulting comments will be removed.