Transforming the Energy Landscape through Technology, Asset Development
by Gene Lockard
|
Rigzone Staff
|
Wednesday, August 21, 2013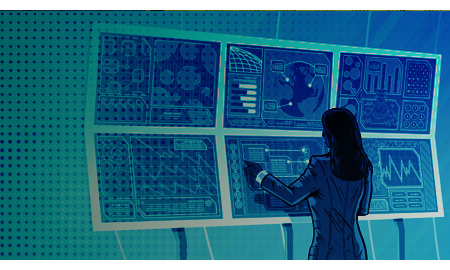 With the recent land-grab period now in the rear-view mirror, the U.S. oil and natural gas industry is going through a structural change as it embraces technology to maximize production on undeveloped and unconventional resource plays. This transformation of the energy landscape was the theme of the 2013 NAPE Business Conference held in Houston Aug. 14. The conference was a warm-up act to the Summer NAPE event, which was Aug. 15-16.
US oil production is on the rise, speakers at the conference noted. Since 2008 – when shale formations and tight oil began changing the game for the energy sector – U.S. production has increased by 1.5 million barrels per day, making it the country with the highest oil output growth of any country.
With the expertise and technology available in the United States, this growth is expected to continue, according to Pete Stark, IHS senior research advisor and director, who delivered the opening comments at the conference. The challenge, according to Stark, is to hold costs down while maximizing the potential of undeveloped plays. Full-scale development is the predominant theme, Stark said, and much of the development is connected to tight oil production. Before 2020, North America's daily oil production could reach 5 million barrels, while natural gas liquids could be as much as 5.5 million barrels of oil per day (MMbopd).
Kinder Morgan's strategy is to "chase tsunamis," Ron McClain, Kinder Morgan president of products pipelines and a keynote speaker at the event, said, keeping with the theme of the event. It makes economic sense to repurpose an existing pipeline to meet changing supply and demand, but the timing has to work in terms of a return on investment, McClain said.
Houston remains the center of the oil and gas industry, according to Howard Gruenspect, U.S. Energy Information Administration (EIA) deputy administrator and another keynote speaker. Gruenspect took on the question of what role public lands played in the past and what role they will play in the future regarding energy production. While federal lands offshore supply a decreasing percentage of natural gas production, they contribute and are expected to continue contributing a large part of the country's crude oil production, Gruenspect said.
That is not the case with onshore federal lands, however. With few exceptions – mostly in Wyoming, North Dakota and Colorado – public lands are not in locations where oil and gas shale formations are, Gruenspect noted. Therefore, federal lands onshore are likely to play a lesser role in future onshore production.
Gruenspect expects moderate growth in demand in the natural gas sector for several years, while demand for petroleum and coal are expected to be about flat, with greater efficiencies offset by an increase in devices that consume energy. Tight oil plays, which lead growth both onshore and offshore in the "Lower 48," are likely to continue playing a role in the rise in oil reserves.
1
2
View Full Article
Generated by readers, the comments included herein do not reflect the views and opinions of Rigzone. All comments are subject to editorial review. Off-topic, inappropriate or insulting comments will be removed.