Career Spotlight: Welders
by Robin Dupre
|
Rigzone Staff
|
Tuesday, August 20, 2013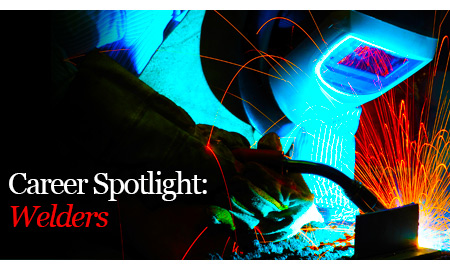 Welding is a critical technique for the joining of materials in the nation's major manufacturing industries and plays a vital role in the energy industry. Welding today is applied to a wide variety of materials and products and increasingly using advanced technologies, stated the American Welding Society. The future of welding holds even greater promise as new methods are devised for joining dissimilar and non-metallic materials, and for creating products of innovative shapes and designs.
The percentage of workers who can weld and who work in the industry is on the decline with every sector having a crucial need for talented people. Employment of welders, cutters, solderers, and brazers is expected to grow 15 percent from 2010 to 2020, about as fast as the average for all occupations, according to the Bureau of Labor Statistics.
Job prospects are good for welders trained in the latest technologies with welding schools reporting that graduates have little difficulty finding work. There are around 329,710 Americans employed as welders, cutters and welding machine operators, according to BLS, coupled with 25 other trades or occupations where welding is either a specialized skill or an integral part of the position. By including the workers from these professions that are directly or indirectly involved in the occupation, this number increases to more than 2 million workers or over 10 percent of the manufacturing workforce.
At the time of print, Rigzone had more than 370 jobs correlating to the welding position.
Generated by readers, the comments included herein do not reflect the views and opinions of Rigzone. All comments are subject to editorial review. Off-topic, inappropriate or insulting comments will be removed.