The State of Shale in Europe
by Jon Mainwaring
|
Rigzone Staff
|
Wednesday, August 14, 2013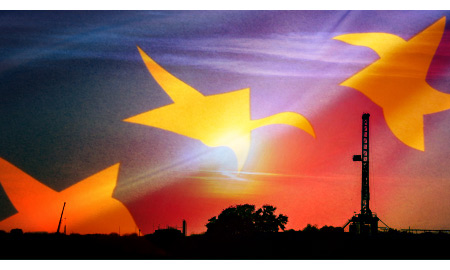 The UK has seen a sea change in its attitude to shale gas exploration in the space of nine months. In early December 2012, the country still had a fracking ban in place. This ban was lifted in mid-December and more recently, the government announced large tax breaks for shale gas production to encourage investment in the nascent sector.
Now, amid protests against planned fracking activities in the UK, the country's Prime Minister has thrown his weight behind those who want to develop a shale gas industry there.
Rigzone has kept a close eye on recent developments with regards to UK shale gas but in this article we are looking at the state of the industry on mainland Europe, where the advancement of the industry seems to depend less on geological resources and more on political will.
Poland
Poland holds "some of Europe's most favorable infrastructure and public support for shale development," as described by a May report prepared by Advanced Resources International for the U.S. Energy Information Administration (EIA), titled World Shale Gas and Shale Oil Resource Assessment.
The report highlighted the Baltic Basin in northern Poland as "the most prospective region" with a relatively-simple structural setting for shale gas and oil exploration. It noted that the Podlasie and Lublin basins in the east and south of the country also have potential but are structurally complex, with closely-spaced faults that may limit horizontal shale drilling.
In terms of shale resources in Poland, estimates vary significantly. The Polish Geological Institute (PGI) and the U.S. Geological Survey (USGS) collaborated on a preliminary shale gas and shale oil assessment of the country in 2012. The PGI estimated technically-recoverable shale gas resources in the onshore Baltic-Podlasie region to be between 8 and 22 Tcf, while shale oil resources were estimated at between 1.6 and 1.9 billion barrels. But the corresponding USGS estimate was for around 1.35 Tcf of gas and 0.17 billion barrels of oil.
Both of these estimates, however, were considerably less than the EIA report's estimate of 146 Tcf and 1.8 billion barrels for Paleozoic shale gas and oil in Poland.
1
2
3
4
5
View Full Article
Generated by readers, the comments included herein do not reflect the views and opinions of Rigzone. All comments are subject to editorial review. Off-topic, inappropriate or insulting comments will be removed.