BLS: Oil, Gas Sector Adds 4,000 Jobs in 2Q; Texas and Louisiana Pace Growth
by Gene Lockard
|
Rigzone Staff
|
Monday, August 12, 2013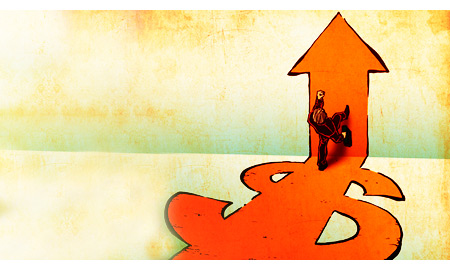 New-job creation in the oil and natural gas industry was robust in the second quarter of 2013, according to the U.S. Bureau of Labor Statistics (BLS), with 4,000 positions created.
Texas – with 2,400 positions – and Louisiana – with 1,100 positions – accounted for the lion's share of the growth, the BLS said. Alaska added 500 oil and gas jobs during the quarter.
In Texas, the 2-percent increase in new oil and gas jobs led the state's total employment growth of 1.6 percent amid a general slowing in job growth, while in Louisiana, it was the strongest quarter for energy job growth in three years.
Since 2010, nearly 150,000 new positions have been added in the oil and gas sectors. At that pace, total oil and gas employment at year's end will be nearly half-a-million positions, according to Paul Caplan, Rigzone president.
The second-quarter growth in oil and gas jobs was enough to outpace the 3,800 new positions added in the oil and gas industry during the first quarter of the year, the BLS reported. The new jobs sent the total number of oil and gas jobs in Texas up to 103,700, while Louisiana followed with 26,000 jobs in the industry. Alaska oil and gas employment was up to 14,500 following the gains in the second quarter.
Texas is America's oil and natural gas leader, and the industry supports close to 2 million jobs in the state, and makes up nearly one-quarter of the state's economy, according to study by PricewaterHouseCoopers LLP for the American Petroleum Institute (API). In Louisiana, about 400,000 jobs – or more than one-third of the state's economy – are in oil and gas, the study found.
The oil and gas industry created jobs 40 times faster than the economy as a whole from 2007 to 2012, according to the U.S. Energy Information Administration (EIA) in a recent report.
Generated by readers, the comments included herein do not reflect the views and opinions of Rigzone. All comments are subject to editorial review. Off-topic, inappropriate or insulting comments will be removed.