EIA: Oil, Natural Gas Employment Leading the Economic Recovery
by Gene Lockard
|
Rigzone Staff
|
Friday, August 09, 2013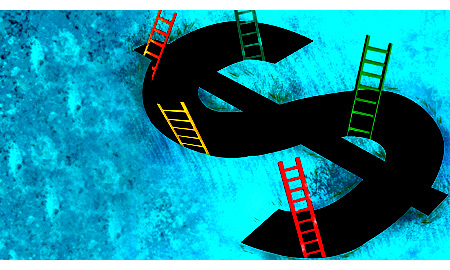 The oil and natural gas industry has played an instrumental role in the recovery of the United States economy following the economic recession, the Energy Information Administration (EIA) said in its Today in Energy brief released Thursday.
To put into perspective just how much the energy sector contributed to economic growth, consider that total private sector employment increased by more than one million jobs, or about 1 percent, during the six-year period of 2007 through 2012. The growth of oil and gas industry jobs alone during the same period increased by more than 162,000, or an increase of about 40 percent, the EIA said.
Three job categories – drilling, extraction and support – combined for much of the growth in oil and natural gas industry jobs – jobs that kept a support floor under private sector employment figures.
There were more than 90,000 drilling jobs by the end of 2012, according to the Labor Department's Bureau of Labor Statistics (BLS). That was an increase of 6,600 jobs since 2007. The BLS characterizes drilling as any job related to the spudding and drilling of wells, or the reworking of wells.
Positions in the category of extraction accounted for more than 193,000 jobs by the end of 2012. That was an increase of 53,000 jobs since 2007. Jobs are characterized as extraction jobs by the BLS if they are engaged in operating, developing and producing oil and natural gas fields. Exploration and production work up to the point of shipment also fall into the category of extraction.
Positions that provide support functions employed upwards of 286,000 people by the end of 2012, or about half of the jobs in crude oil and natural gas production. That was an increase of more than 102,000 jobs from 2007. The BLS considers jobs in the support category to be positions performing activities for oil and natural gas operations, including exploration, excavation, well surveying, casing work and well construction.
Drilling and support jobs were particularly hard-hit during the recession, but jobs in these categories have rebounded quickly, the EIA said.
1
2
View Full Article
Generated by readers, the comments included herein do not reflect the views and opinions of Rigzone. All comments are subject to editorial review. Off-topic, inappropriate or insulting comments will be removed.