Career Spotlight: Geophysicists
by Gene Lockard
|
Rigzone Staff
|
Tuesday, August 13, 2013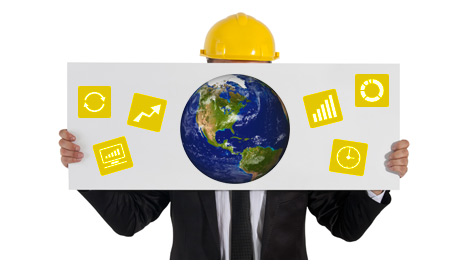 Geophysicists fall within a group of highly skilled, professional workers called geoscientists. Geophysicists are routinely employed in the oil and gas industry to analyze well logs and produce charts, map and reports.
Geophysicists use physics to learn about the Earth's surface and its internal composition. They have a choice of paths they can take. Just over 20 percent of geoscientists work in architectural or engineering fields, while another 20 percent work in the oil and gas industry. Most of the remainder work for the government, as private consultants, or in the scientific community.
Some geophysicists study the atmosphere and magnetosphere of the earth, while others study the structure, composition and dynamic changes of Earth, including the combined mass of water over, under and on the surface of the planet. At times, geophysicists conduct field studies for the purpose of gathering data as it relates to the safety of the construction of proposed nuclear plants.
The employment outlook for the larger group of geoscientists as a whole is expected to grow slightly faster than average, with employment growth at or above 20 percent for the 10-year period of 2010-2020, according to the Bureau of Labor Statistics (BLS). Many geophysicists and other geoscientists are nearing retirement age, and that is expected to lead to a higher-than-average number of openings in the coming years.
As with most occupations in the energy industry, geophysics is a male-dominated field. Women account for one in five geophysicists, while the remaining 80 percent of geophysicists are men. However, more opportunities for women are opening up as the number of women seeking a career in the energy industry increases.
At the time of print, Rigzone had more than 90 Geophysicist positions in its Career Center.
Hover over the image below to learn more about the position.
Generated by readers, the comments included herein do not reflect the views and opinions of Rigzone. All comments are subject to editorial review. Off-topic, inappropriate or insulting comments will be removed.