Singapore Rig Builders Fend Off Chinese, Korean Competition
|
Thursday, August 08, 2013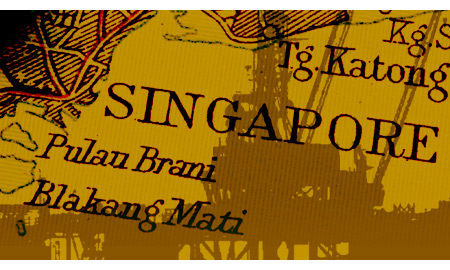 The current year has not been smooth sailing for Singapore's two largest offshore rig builders as new players from China and South Korea enter the market seeking to diversify from their mainstay shipbuilding business amid a global slump in new ship orders.
The two Singaporean rig builders – Keppel Corporation Limited's subsidiary Keppel FELS and Sembcorp Marine Ltd.'s units PPL Shipyard and Jurong Shipyard – now control the global jackup construction market with a 70-percent share since 2000. That dominance could be undermined as the Singaporean pair not only have to deal with existing competition from established Chinese yards such as Cosco Corporation, but also from new players who have moved into the sector due to a glut in yard capacity in East Asia.
The Challenge
While competition has always been present between Singapore yards and their Chinese and South Korean rivals, the availability of excess yard capacity caused by the current global shipbuilding slump exacerbated their business rivalry. Chinese yards have gained momentum in snaring contracts for the newbuild jackup sector, bagging deals worth $2.73 billion as of mid-April compared to the $1.97 billion for Singapore, according to Religare Capital as reported in the April 17 edition of the Singapore Business Times.
"There's a substantial glut in shipbuilding capacity in China and the yards aren't getting orders so they're making a push into offshore rig markets," Religare Capital analyst Vincent Fernando was quoted in the report, which noted that China may rival Singapore in terms of rig production capacity by 2015.
With little signs of a recovery in the global shipbuilding sector, Chinese and South Korean yards are incentivized to win contracts in the offshore construction markets – including rigs – to compensate for the dip in new ship orders. Yards struggling to stay afloat in China – the world's largest shipbuilder according to Clarkson Research – are tempted to undercut market prices for newbuild rigs in order to win contracts.
In addition, Chinese yards offered attractive payment terms to lure customers compared to Singapore yards, which based their contracts on milestone payment structure. Analysts noted that Chinese yards have cut down payment requirements to as low as 2.5 percent of contract value compared with 20 percent before 2010.
"Chinese yards were desperate because they ran out of conventional ships to build … they were offering crazy terms to attract customers," Keppel's CEO Choo Chiau Beng, who best summed up the challenge posed by the new competitors from China, told Bloomberg News.
1
2
3
4
View Full Article