STEM Crisis Correlates to Shortage of Skilled Energy Labor in the US
by Robin Dupre
|
Rigzone Staff
|
Friday, August 09, 2013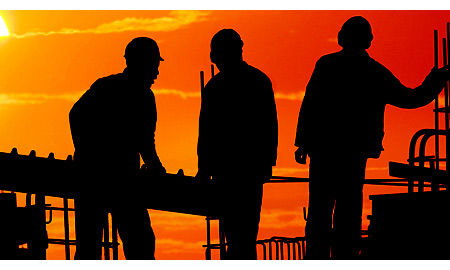 The shortage of skilled labor in the oil and gas industry coupled with increasing production demands is hindering the industry's goal of energy self-sufficiency. Today, jobs in science, technology, engineering and math (STEM) fields go unfilled for lack of qualified workers with 45 percent of employers anticipating difficulties over the next three years, according to the National STEM Centre.
Some argue that the lack of skilled labor is attributable to the educational gap in the American school system. The major gaps are especially prevalent in STEM fields – disciplines that other countries continue to trump the United States in.
U.S. students recently finished 25th in math and 17th in science in the world compared to 31 other countries with the World Economic Forum ranking the nation as 48th in quality of math and science education, according to the National Math + Science Initiative (NMSI).
Known as the STEM crisis, the NMSI has launched a mission in the United States to improve student performance in the critical subjects of science, technology, engineering and math. The non-profit organization states that the nation's knowledge capital, which fuels innovation and economic growth, is at risk. For instance, 54 percent of high school graduates are not ready for college math, while 69 percent of high school graduates are not ready for college-level science.
"Many observers have blamed STEM workforce shortages on poor preparation and weak academic performance at the elementary and secondary school levels," stated David W. Saba, chief operation officer of NMSI, to Rigzone. "The American education system is capable of producing sufficient high-end talent to fill the five percent of jobs represented by traditional STEM occupations. However, there is no guarantee that the most capable students will start or stay in traditional STEM occupations."
As of 2011, 26 million U.S. jobs – 20 percent of all jobs – require a high-level of knowledge in any one of the STEM fields. Additionally, between 2008 and 2018, there will be 2.4 million job vacancies for STEM workers, according to a Georgetown University STEM report. Of these job vacancies, a large percentage is needed in the oil and gas industry. Around 64 percent of all companies report concerns over filling skilled job positions in the coming year.
Most of the positions needed in the industry are specialized and in areas that didn't even exist a decade or two ago, such as seismic interpreter, hydrocarbon mud logger, geomechanics, and subsea engineer.
1
2
3
View Full Article
Generated by readers, the comments included herein do not reflect the views and opinions of Rigzone. All comments are subject to editorial review. Off-topic, inappropriate or insulting comments will be removed.