Second Quarter US M&A Activity Declines; Shale Remains Focus
by Karen Boman
|
Rigzone Staff
|
Wednesday, August 07, 2013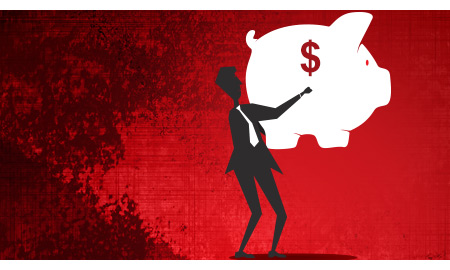 Mergers and acquisitions (M&A) involving shale assets played a key role in second quarter 2013 activity, but the overall number of U.S.–based oil and gas M&A deals and value of transactions in the second quarter declined from the second quarter of 2012.
Divestitures drove U.S. oil and gas M&A activity in this year's second quarter. Thirty-nine oil and gas deals with values of over $50 million, or $17.2 billion in deal value, were reported for the three-month period ending June 30, 2013, down from the 53 deals valued at $30.4 billion in the second quarter of 2012, according to a recent report by PwC. Deal volume also declined by 5 percent compared with the first quarter of 2013; deal value also fell by 37 percent during the same time period.
Doug Meier, U.S. energy transactions and deals leader for PwC, attributed the M&A decline to the focus of oil and gas companies on focus on integrating assets acquired in 2012 into their operations and sellers bringing deals to market that are fully priced.
However, interest from potential buyers in acquiring quality assets continues, Meier noted.
"We are seeing dealmakers go deeper and broader in their diligence to assess whether current deal valuations can deliver long-term value. Well-positioned buyers have the right deal strategies, integration plans, and controls in place to execute quickly on opportunities while successful sellers are providing a clearer and more transparent picture of their assets in order to minimize transaction timing."
Divestiture activity is expected to continue as companies seek to rebalance portfolios in rapidly changing markets, PwC noted in the report. Thirty-five total asset transactions contributed $11.4 billion in total deal value. Four corporate transactions totaling $5.9 billion in the second quarter of 2013, down from 15 corporate deals totaling $18 billion in the same quarter of 2012.
Upstream deals represented 56 percent of total deal volume, with 22 transactions valued at over $50 million and totaling $6.4 billion reported. Ten midstream deals accounted for $6.2 billion, or 26 percent of total deal volume, due to strong demand for gathering assets remains strong as companies look to build out shale play infrastructure. Three downstream deals added $1.1 billion and oilfield service-related deals contributed $3.6 billion in the second quarter.
Fifteen M&A deals involving shale plays and valued at over $50 million contributed $7.5 billion to second quarter 2013 deal activity, or 44 percent of total deal value in the quarter. Nine upstream shale deals accounted for $3.1 billion of M&A activity in the quarter; six midstream sector shale deals contributed $4.4 billion.
The Eagle Ford shale play in South Texas experienced the most activity of any U.S. shale play in terms of M&A with values over $50 million in second quarter 2013. Three total transactions involving Eagle Ford assets contributed $1.5 billion to second quarter deal activity. The Eagle Ford shale play has transformed the South Texas economy, with an economic impact in 2012 of $46 billion and Eagle Ford activity supporting over 86,000 jobs . Eagle Ford shale activity also has attracted international players such as Statoil ASA, which assumed operatorship of activities in the eastern portion of the play July 1.
Three Marcellus shale deals totaling $416 million and two deals involving Bakken assets totaling $910 million were recorded for the third quarter.
For the first time in seven quarters, no deal activity occurred in the Utica shale, PwC noted. While there weren't any announced Utica deals in the second quarter, the average number of announced deals valued at over $50 million over the past six quarters, including the two quarter of 2013, has been one, with two deals announced in this year's first quarter.
"So the lack of an announced deal, while occurring for the first time in seven quarters, is not a significant change from the recent historical trend," Meier told Rigzone.
One significant change in second quarter 2013 M&A activity was the absence of announced deals from foreign buyers.
"Strategically, foreign buyers remain interested in U.S. oil and gas assets," PwC noted in the report.
However, foreign buyers, along with private equity (PE) buyers, are expected to remain active players in the U.S. oil sector.
Foreign companies carried out 19 deals over $50 million in value in the United States for the six month period ending March 31, 2013, the highest two quarter total since the six months ended Sept. 30, 2011, Meier noted
"So we believe a portion of the decline in the second quarter is related to digesting the deals done over the six months ending March 31, 2013. We also believe that foreign acquirers are increasing the scope and breadth of their cross-functional diligence which can have the effect of lengthening the deal process."
PE volume transaction in oil and gas remained low, with two transactions of greater than $50 million in value recorded. While the total value of PE deals rose slightly from the first quarter of 2013 to $686 million, total deal value was down 90 percent from the second quarter of 2012.
"While PE remains very interested in the oil and gas sector, higher deal valuations, particularly for cash flow assets, kept PE acquirers on the sidelines as domestic strategic acquirers found more opportunities to get deals announced at prices that didn't fit financial investor models," Meier noted.
Generated by readers, the comments included herein do not reflect the views and opinions of Rigzone. All comments are subject to editorial review. Off-topic, inappropriate or insulting comments will be removed.