Coastal Governors Offshore Policy Would Be Good for US
by Michael Whatley
|
Consumer Energy Alliance
|
Monday, August 05, 2013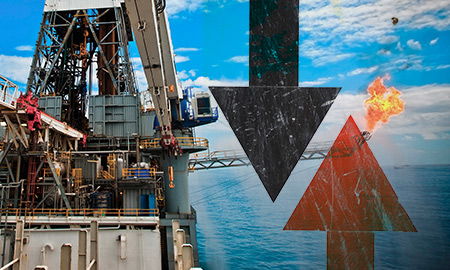 This opinion piece presents the opinions of the author.
It does not necessarily reflect the views of Rigzone.
Just in time for many energy consumers' summer vacations, AAA has reported that the average price of regular gas last week was $3.63, up 13 cents over the last month. This recent increase can be attributed to the high cost of oil, rising demand as more people are driving for summer travel, and planned refinery outages in parts of the country. However, there are things that can be done to help alleviate supply squeezes in the intermediate term, and policy makers should make them a higher priority than they currently are.
Fortunately for America's energy consumers, we are poised to take more long-term control over our future fuel prices, as we continue to realize the benefits of increased domestic oil and natural gas production. With the energy sector rapidly growing and America slated to replace Saudi Arabia as the world's largest oil producer by 2020, it's clear that there is a new American energy path available that holds tremendous potential for generating revenue, jobs, and security for the country. Add in the tremendous crude oil and oil sands reserves that our neighbors to the North are developing – and which come at a significant discount to overseas crude prices –
Beyond the tremendous shale gas formations producing a "shale revolution" across the country, consumers also need access to affordable energy supplies from onshore and offshore production in both the United States and Canada. In addition to the long-term development of nuclear, wind, solar, geothermal and a host of other possible energy sources, oil and gas production remains an important component of an "all-of-the-above" North American energy approach.
In fact, there are three areas beyond shale gas production that could help the U.S. move forward with self-sufficiency right now and reduce the over 6 million barrels a day of oil that we import from overseas. In time, these same policies could help the U.S. completely offset imports from OPEC nations.
First, President Obama can move forward with approving the Keystone XL pipeline that would transport 800,000 barrels of North American crude on a daily basis to U.S. refineries (and create 42,000 high-wage jobs). Secondly, we can utilize our abundant resources in Alaska by using the Trans-Alaska Pipeline to bring more of our resources down to the Lower 48. Finally, we can expand offshore production in the Gulf of Mexico and fully develop areas of the Outer Continental Shelf (OCS) that are currently unavailable for production in the Southeast and Mid-Atlantic regions.
With this in mind, a group of eight governors from OCS states who collectively form the Outer Continental Shelf Governors Coalition, recently penned a letter to Congress asking them to do more to advance offshore energy production in the Gulf of Mexico and Atlantic Ocean. They wrote, "During this congress, legislators will consider several matters that directly and indirectly affect the future of offshore energy development…As our federal representatives, we strongly urge you to act in concert to champion outer continental shelf energy and, by effect, the vitality of our coastal and state economies."
1
2
View Full Article
Generated by readers, the comments included herein do not reflect the views and opinions of Rigzone. All comments are subject to editorial review. Off-topic, inappropriate or insulting comments will be removed.