Libyan Oil Sector: Between the Hammer and the Nail
by Ahmed Maameri
|
Rigzone Contributor
|
Wednesday, July 31, 2013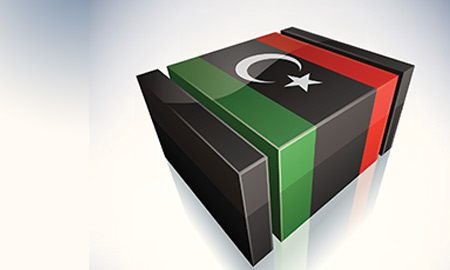 Libya holds the largest oil reserves in Africa with 47.1 billion barrels, according to BP plc statistical review, and 1.5 trillion cubic meter of natural gas. Around 80 percent of Libya's proven oil reserves are located in the eastern Sirte basin, which also accounts for most of the country's oil output. Libyan oil is generally light (high API gravity) and sweet (low sulfur content).
Currently, Libya produces 1.6 million barrels per day of mostly high-quality light, sweet crude oil, following the decrease of production because of the unrest in February 2011, which led to the deposition of Col. Muammar Gaddafi's regime in October 2011. During the unrest, Libyan oil and natural gas exports suffered a near-total disruption in the months of intense fighting to follow, as the minimal and sporadic oil production that did occur was mostly consumed domestically.
Libyan National Oil Company (NOC Libya) used to be in charge of the oil and gas sector in the country. It was also responsible of the Exploration and Production Sharing Agreements (EPSA) with international oil companies (IOC). But, after the revolution, the National Transitional Council (NTC) created an oil and gas ministry, this rise questions about who will retain the ultimate authority over industry, NOC or the newly established ministry? Also, what will be the relation between the two, and between NOC and its subsidiaries?
Local media revealed that the NOC is to be split into two companies, one in charge of exploration and production, based in Tripoli, the other running refining and downstream operations, based in Benghazi.
Deputy Oil and Gas Minister Omar Shakmak told the Libya Herald that what was meant was that there would be a split and that the refining company, to be known as the Libyan Corporation for Refining and Downstream Operations would go to Benghazi but that the new Libyan Corporation for Oil Exploration and Production would be in Tripoli. Each would have representative offices in the other city, he said.
Facing the Looting and Sabotage
Since the overthrow of Gaddafi in 2011, Libya's oil industry has become the target of violent attacks and civil protests. The latest challenge is a lack of electricity.
Production dropped 16 percent to 1.13 million barrels a day last month, the lowest since January, according to data compiled by Bloomberg. The decline is partly because power shortages are disrupting the pumps that lift oil from beneath the ground, said Abdel Jalil Mayuf, a spokesman for state-run Arabian Gulf Oil Co., which pumps crude in eastern Libya.
1
2
3
4
5
View Full Article
Generated by readers, the comments included herein do not reflect the views and opinions of Rigzone. All comments are subject to editorial review. Off-topic, inappropriate or insulting comments will be removed.
RELATED COMPANIES