Campbell: Mexico Is A Long Way from Opening Its Oil Sector
by Reuters
|
Robert Campbell
|
Monday, July 29, 2013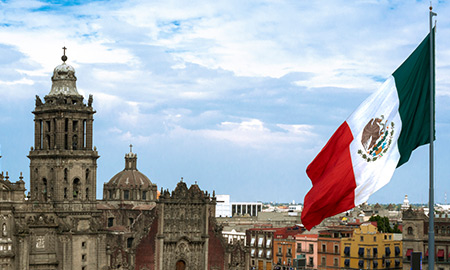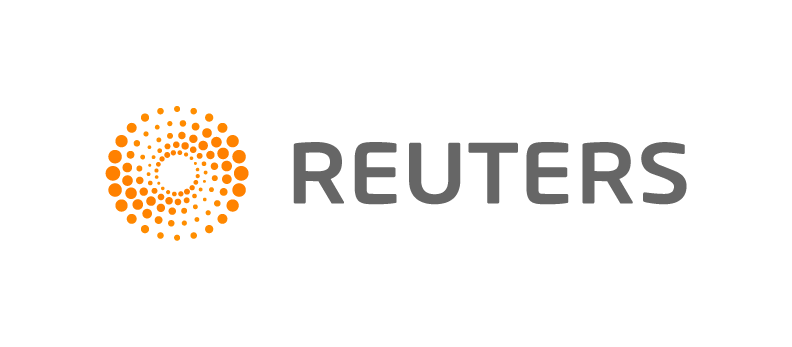 NEW YORK, July 29 (Reuters) - Everyone is getting excited that the Mexican government may open up the nation's oil sector to foreign companies, but a dose of realism ought to temper the bullish sentiment.
The reason for the buzz is clear: Mexican politicians are now openly discussing radical change to the country's highly restrictive oil and gas legislation.
But talk and action are two very different things.
The last time this happened was several years ago. Between 2007 and 2008, then-President Felipe Calderon urged the Mexican Congress to adopt legislation that would allow state oil monopoly Pemex to offer bonuses to private companies working as contractors.
The idea was that the bonuses, while not tied to oil prices or reserves, would somehow be enough to bring in foreign capital and expertise to develop Mexico's hitherto largely untouched deepwater oil and gas reserves. But as talk surrounding the reform died down and the hard work of implementing the changes began very quickly, Calderon's policy revealed itself as a less-than-radical change.
It was not until late 2011, when Calderon had less than a year of his six-year presidential term left, that the first service contracts were signed for three small oil fields. No big bang in deepwater has happened. No radical change in the Mexican oil sector.
The reasons why Calderon's reforms were watered down are complex, and there is hope that the opposition that stymied his efforts to greater private-sector participation has abated over the last few years. But roadblocks to reform remain.
Tax And Spend
The ties between Mexican nationalism and the oil industry get plenty of ink. The 1938 nationalization of the sector is seen as a defining moment for Mexican sovereignty, but this romantic explanation of the opposition to private participation in crude oil production does not really depict the current situation.
Politically powerful unions and the industry's role as the major source of government revenues do as much as vague nationalist sentiment to support the status quo.
Pemex provides between a quarter and third of government revenues, but this does not reflect the full fiscal burden heaped on the Mexican oil industry. Pemex subsidizes fuel sold to Mexicans, disburses donations to local governments and allows the federal government to run a bigger deficit than often stated by funding its capital investments with bonds rather than cash flow.
Indeed, Pemex's crushing tax burden is so high that the company regularly loses money and would be insolvent if it were not able to rely on bond markets assuming that its debt is effectively the Mexican government's. No private company would ever agree to Pemex's fiscal terms, no matter how attractive its oil resources might be.
Pemex's setup does allow Mexican consumers and businesses to pay very little tax, however. So the first step to truly opening up the oil industry has to be meaningful fiscal reform. President Enrique Pena Nieto has backed an overhaul that would broaden the basis of consumption taxes, and other changes are in the making.
So it is worth waiting to see just how much of the promise of an opening up of the oil sector makes it through the legislative process. A commitment to offer private-sector access will only come with a tax deal. And even then, the terms may not be attractive enough.
The Details
While no private companies have operated oil wells in the country in decades, its potential is well known. The unexplored waters of the Mexican portion of the Gulf of Mexico are widely expected to be as prolific as those belonging to the United States. Foreign oil companies have long maintained discreet offices in Mexico to keep tabs on their prospects there.
But the terms offered remain a challenge. Simply put, Mexico has struggled to reconcile the need to offer attractive financial returns to investors while placating nationalists alarmed at the prospect that the government is giving away national resources to foreigners.
Moreover, the oil deposits Mexico wants private companies to develop are among the most costly and risky. Deepwater oil fields cannot be awarded on a fee-for-service basis because the potential returns under this sort of model are simply too low to compensate companies for the risk that a $100 million well comes up dry.
Similarly, concessions that demand too much profit for the state will also be ignored since the shale revolution in the United States has restored some of the bargaining power of international oil companies.
Even if the fiscal terms are acceptable, there are plenty of other stumbling blocks, including determining operational control, booking reserves and local content rules. So things are hardly a done deal.
But suppose Mexico does it right. The taxes are acceptable, the operational rules are clear and the acreage on offer is attractive. Getting there will still probably take years. Simply building up the institutional capabilities to host international oil companies again will take the Mexican government time.
Consider how long it takes to develop a frontier oil discovery in the U.S. Gulf of Mexico. A decade can easily go by between the auction of drilling acreage and commercial oil sales. Now imagine doing so in an area with no existing infrastructure and service capabilities. The lead times will almost certainly longer.
As such, a potential Mexican oil opening is a bigger story for oil companies than oil markets. The potential prize is huge, but it is a long way off from having any impact on global supply.
(Robert Campbell is a Reuters market analyst. The views expressed are his own. Editing by Lisa Von Ahn)
Generated by readers, the comments included herein do not reflect the views and opinions of Rigzone. All comments are subject to editorial review. Off-topic, inappropriate or insulting comments will be removed.