FAST Program Targets Better Installation, Maintenance of Gauges
by Karen Boman
|
Rigzone Staff
|
Tuesday, July 30, 2013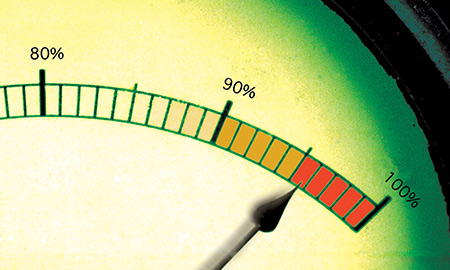 While the importance of monitoring large, costly pieces of equipment is a given, it's important to pay attention to the smallest components in a downstream facility as well, according to the findings of a recent study.
After conducting 250 instrument audits between 2007 and 2012 of refineries and chemical and petrochemical facilities in the United States, officials with WIKA Instrument LP, the U.S.-based arm of Germany-based pressure, temperature and level measurement provider, found a real unmet need: helping end-users know which pressure gauges to install and how to properly maintain them.
Gauge failures pose safety and reliability issues for downstream operations as well as upstream, according to WIKA officials. Faulty gauge readings contributed to the Deepwater Horizon disaster in 2010, with one gauge showing that pressure was building in the Macondo well, and a second gauge saying it was not.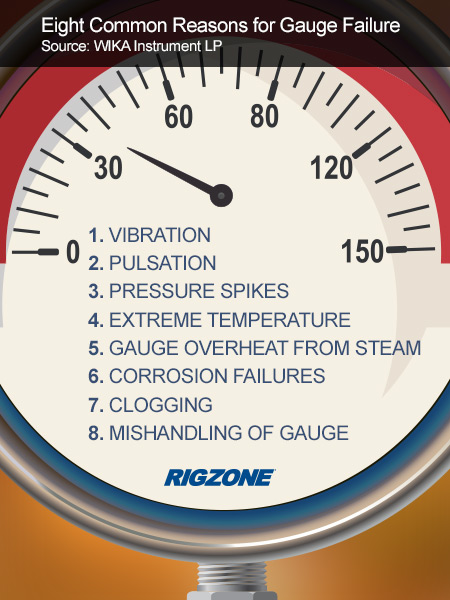 In a recent report, WIKA outlined details of the 250 audits conducted from 2007 to 2012, including the types of gauge failures and how often these occurred. WIKA found that 25 percent of the gauges in a typical plant audited needed to be replaced. Prior to the 2007-2012 time period, WIKA fielded numerous questions from end users about how to apply instrumentation. Following the audits from 2007 through 2012, WIKA found the situation to be worse than initially thought.
To address the issue, WIKA established the Full Audit Service Team (FAST) program in January of this year. FAST offers downstream end users to chance for a free audit of whether the right pressure gauges have been installed correctly in a facility, and how a company can correct these issues.
"We found that customers were buying very generic gauges, or buying what was available, and the gauge would end up failing," said Jeff Placek, WIKA product manager, in an interview with Rigzone.
Four service programs are offered through FAST, including a full service audit. WIKA will schedule an appointment with customers for a walkthrough inspection and record gauge information; in a second appointment, the findings of the audit are shared with the client and recommendations based on industry and best practices are given on installing information correctly. The follow-up appointment to educate clients on proper installation and maintenance typically takes an hour, and can be done over a lunch break, Placek said.
1
2
3
View Full Article
Generated by readers, the comments included herein do not reflect the views and opinions of Rigzone. All comments are subject to editorial review. Off-topic, inappropriate or insulting comments will be removed.