Malaysian Oil, Gas Service Firms Focus Overseas
by Chee Yew Cheang
|
Rigzone Staff
|
Thursday, July 25, 2013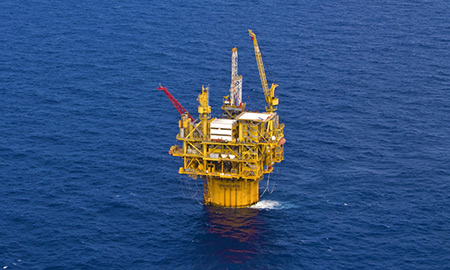 While Malaysia's oil and gas services firms venturing overseas in search of business opportunities is nothing new, these operations are finally making significant contributions to the revenue than before – especially for the larger firms. The success of the larger companies in the foreign ventures has encouraged Malaysia's small and medium sized oil and gas firms to adopt a similar approach in boosting revenue.
Strong Government Support
Oil and gas has historically played a significant role in Malaysia's economy. The sector has been dominated by national oil and gas company Petroliam Nasional Berhad (Petronas), which was established as a result of the 1974 Petroleum Development Act. It gave Petronas responsibility for all petroleum resources in the country, including exclusive ownership rights to all domestic oil and gas exploration and production projects.
Petronas' contribution to the government coffers underlies its importance to Malaysia. It provides about 40 percent of the state revenue via taxes and dividend, said a local credit research and advisory services provider RAM Holdings Bhd's Group Chief Economist Yeah Kim Leng, as quoted by local news agency Bernama July 11.
The company's dominance in Malaysia extends to both the upstream and downstream segments and led to the rise of the petroleum services industry, a development noted by the World Bank in its June 2013 edition of the Malaysia Economic Monitor.
"The vertical diversification of the oil and gas sector was driven almost single-handedly by Petronas. Diversification included building refineries, liquefied natural gas [LNG] liquefaction, petrochemical plants, fertilizer plants, shipping and retail trading," the World Bank commented. "The oil and gas sector resulted in the creation of local oil and gas services companies, such as SapuraKencana [Petroleum Bhd], Dialog [Group Bhd] and Bumi Armada [Bhd]."
The government has been supportive of Petronas' stewardship of Malaysia's oil and gas sector, which has fostered a strong ecosystem of services and manufacturing companies supporting the needs of the oil and gas value chain both domestically and regionally.
In 2011, Malaysia Petroleum Resources Corporation (MPRC) was established under the Prime Minister's Department to further strengthen the petroleum services sector. MPRC is tasked to "promote, catalyze and transform the oil and gas services sector to become stronger entities to support industry needs domestically as well as in international markets. MPRC wants to position Malaysia to be the number one oil and gas hub in the Asia Pacific region by 2017," according to its website.
1
2
3
4
View Full Article
Generated by readers, the comments included herein do not reflect the views and opinions of Rigzone. All comments are subject to editorial review. Off-topic, inappropriate or insulting comments will be removed.
MORE FROM THIS AUTHOR
Chee Yew Cheang
APAC Editor | Rigzone