Workers Evacuated Following Blowout on Rig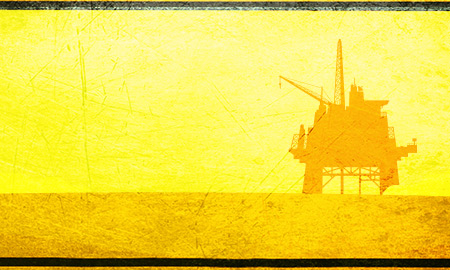 Forty-seven workers were evacuated from the jackup Hercules 265 (250' MC) offshore Grand Isle, Louisiana following a blowout Tuesday, according to media reports.
Efforts to regain control of the A-3 natural gas well at South Timbalier Block 220 that experienced a blowout are underway, rig owner Hercules Offshore said in a press release Tuesday. The company also has notified all necessary governmental authorities of the incident.
The U.S. Coast Guard evacuated workers on two lifeboats from the platform, according to New Orleans TV station website WDSU.com. None of the workers sustained any injuries, a Coast Guard spokesperson confirmed to Rigzone. The workers are being transported to a secure location, Hercules said in a statement. A Coast Guard cutter and two aircraft are headed out to the platform to conduct an overflight assessment, WDSU reported.
"Our first and foremost concern is for the safety of all personnel aboard our drilling rig and we have taken every necessary precaution to safely evacuate the rig," said Hercules CEO and President John T. Rynd in a statement. "Furthermore, efforts are ongoing with our client, Walter Oil & Gas, to mobilize the necessary resources to regain control of the well and minimize any potential impact on the environment."
Hercules Offshore jackup Hercules 265 has been drilling for Walter at South Timbalier Block 220 in 154 feet of water, according to Rigzone's RigLogix database. The rig was scheduled to go into shipyard in mid-August following completion of its work with Walter.
Walter reported losing control of Well A-3 on an unmanned platform at South Timbalier Block 220, located 55 miles offshore Louisiana, while doing completion work on the sidetrack well to prepare the well for production, the Bureau of Safety and Environmental Enforcement (BSEE) reported Tuesday.
The well is flowing gas, and no oil is being released, BSEE said in a press release. BSEE inspectors conducting an overflight reported seeing a light sheen one-half miles by 50 feet in area which is dissipating almost immediately. BSEE inspectors will remain at a nearby platform to keep abreast of the situation.
"BSEE is closely monitoring Walter Oil & Gas' mobilization of its response efforts to stop the flow of gas and secure the well," BSEE noted.
The agency also is closely coordinating its response efforts with the Coast Guard and other federal agencies.
Generated by readers, the comments included herein do not reflect the views and opinions of Rigzone. All comments are subject to editorial review. Off-topic, inappropriate or insulting comments will be removed.