Deepwater Gulf Activity Forecast to Continue Rise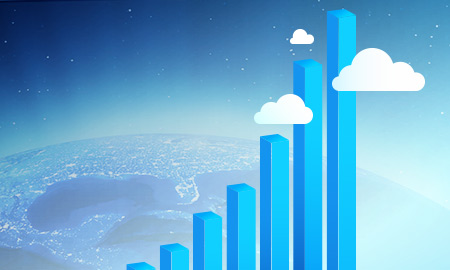 Deepwater U.S. Gulf of Mexico drilling activity will continue to rise, with the number of deepwater Gulf rigs expected to reach 60 by 2015, according to a recent analyst report.
The Bureau of Ocean Energy Management in June issued 37 permits for floating rigs in the U.S. Gulf, up from 36 permits announced in May but down from 45 permits in April. The 37 permits in June included 20 permits for exploration work and 17 for development work, Barclays Capital analyst James C. West in a July 16 research note.
The continued strong permitting environment in the U.S. Gulf of Mexico suggests a continued improvement in the deepwater rig count, especially in light of recent, very successful discovery announcement in the Lower Tertiary, according to a Barclays Capital July 16 analyst note.
"We expect this to persist in the coming months," West noted.
As of July 17, 37 floater rigs are working in the U.S. Gulf of Mexico for 14 operators, including Royal Dutch Shell plc, Chevron Corp., Statoil ASA and Exxon Mobil Corp., according to Rigzone's RigLogix database. The rigs are drilling 16 development wells, 13 exploratory wells and eight appraisal wells in the U.S. Gulf in water depths between approximately 2,001 feet and 8,843 feet.
According to RigLogix, five floater rigs are scheduled to start work in the U.S. Gulf in the second half of 2013, including the Noble Don Taylor (UDW drillship), West Auriga (UDW drillship), West Vela (UDW drillship), Ocean BlackHawk (UDW drillship) and Ocean Onyx (DW semisub), which was upgraded for deepwater exploration at Keppel AmFELS shipyard in Brownsville, Texas. Ocean Onyx is scheduled to leave the shipyard in late September of this year and start a one-year contract for Apache Corp.. The rig will be available in September 2014 if Apache does not exercise its one year option for the rig.
In 2014, 12 floating rigs are expected to begin work in the U.S. Gulf, including the Ocean Confidence (UDW semisub), which is working offshore Angola in West Africa and is expected to return to the Gulf of Mexico, and the Discoverer Americas (UDW drillship), which is expected to return to the U.S. Gulf from East Africa. The Discoverer Americas currently is drilling for Statoil offshore Mozambique.
The other semisubmersibles and drillships due to start work in the U.S. Gulf in 2014 are currently under construction and include:
In 2015, two newbuild rigs, Noble Tom Madden (UDW drillship), which is under construction at Hyundai Heavy Industries in Ulsan, South Korea, and Rowan Renaissance (UDW drillship), also under construction at Ulsan in South Korea, are expected to begin work in the U.S. Gulf, according to RigLogix.
Rowan Renaissance is expected to work for Repsol YPF in the U.S. Gulf starting in March 2015 following work offshore West Africa. Rowan Renaissance is scheduled for delivery from Ulsan in late December 2013, according to RigLogix. The Noble Tom Madden, which is scheduled to leave the shipyard in late October 2014, is expected to go to work for Plains Exploration in the U.S. Gulf in February 2015.
The uptick in U.S. Gulf drilling activity has resulted in a number of deepwater discoveries, including Shell's over 100 million barrel of oil equivalent (boe) discovery at the Vicksburg prospect at DeSote Canyon Block 393. Announced earlier this month, Shell said the discovery would add to the 500 million boe of potentially recoverable resources already found at the nearby Appomattox discovery.
Barclays believes that near-term momentum for awards for ultra-deepwater rigs is building, West noted in a July 16 research report. Day rates for ultra-deepwater rigs have plateaued in the $550k-$600k range as the market awaits clarity on the approximately 30 newbuild floaters coming to market over the next few years that do not have contracts.
Utilization for ultra-deepwater rigs worldwide remains at maximum levels, with 99.7 percent of the 129 ultra-deepwater units available in June under contract, up from the 99.2 percent for the 128 units available in May, according to Barclays. Nine new ultra-deepwater contracts were announced in June, up from six in May, including a three-year contract from Anadarko Petroleum Corporation for the Rowan Resolute.
Supply for ultra-deepwater rigs is likely tighter than it appears as a handful of rigs scheduled for delivery in 2014 are actually committed. More than 30 uncontracted ultra-deepwater units are set for delivery over the next two years. Barclays noted that a flurry of awards could be announced in the coming months for rigs set for delivery next year; while these rigs are currently not under contract, they are actually committed to various operators, according to a July 22 Barclays analyst note.
"We think this would put an emphasis on availability in 2015," Barclays noted.
Generated by readers, the comments included herein do not reflect the views and opinions of Rigzone. All comments are subject to editorial review. Off-topic, inappropriate or insulting comments will be removed.