CGES: Manifa Is an Expensive Development
by Ahmed Maameri
|
Rigzone Contributor
|
Monday, July 22, 2013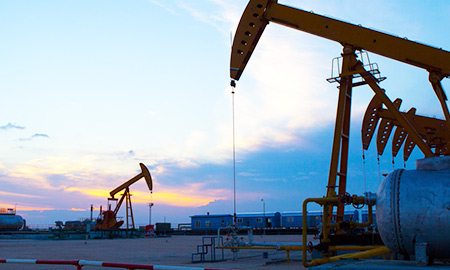 Saudi Arabian Oil Company (Saudi Aramco) started pumping oil from its giant Manifa oil field in the Arab Gulf in early April, allowing the world's biggest oil exporter to relax production from some of its mature fields onshore.
The start up of this field highlights the beginning of new era of oil production in Saudi Arabia. According to data released by the Center of Global Energy Studies (CGES), which was founded by the previous energy minister of Saudi Arabia, Sheikh Ahmed Zaki Yamani, the development of the oilfield reserves to a useable level is not cheap, even in a low cost producing country like Saudi Arabia.
The CGES revealed that estimates of investment intensity per peak daily barrel range from the ultra-cheap $2,500 (per peak daily barrel) for development of the Haradh III zone of the supergiant Ghawar oilfield to $10,000 for the massive Khurais et al development and finally $17,500 for the Manifa field, the most expensive development in Saudi Arabia.
"The latter yields a weighted-average investment intensity figure for the Kingdom of $9,000, which is nevertheless considerably cheaper than the heavy oil projects of Iran ($40,000) and the ultra-expensive supergiant Kashagan field in Kazakhstan ($85,000), to mention two examples," CGES said.
Why It Is Expensive
According to the report, the development of the offshore Manifa oilfield in shallow water costs a lot by Saudi standards, because it involves the removal of a whole reef and the building of 25 miles (41 kilometers) of causeway and a series of drilling islands, yet despite these massive engineering feats it still manages to undercut a deepwater field like Jubilee off the coast of Ghana (with an investment intensity of $17,875).
Manifa is one of the largest heavy crude oil increments ever undertaken, and it is considered as the fifth-largest oilfield in the world. Furthermore, the field's geography- in shallow waters in the fragile ecology of the Arabian Gulf- requires unique, environmentally-friendly access solutions involving a novel causeway design linking drilling islands.
"We collaborated with both local and international academic institutions to optimize the design of the Manifa Causeway," said Khaled A. Al-Buraik, vice president of engineering and development at Saudi Aramco during the 2013 Offshore Technology Conference in Houston. "The Arabian Gulf was studied, taking into account numerous environmental considerations to minimize traffic in shallow waters and allow natural marine growth. The design mapped and considered coral reef formations and the habitats of marine life," he added.
1
2
3
View Full Article
Generated by readers, the comments included herein do not reflect the views and opinions of Rigzone. All comments are subject to editorial review. Off-topic, inappropriate or insulting comments will be removed.