Large Tax Breaks for UK Shale Gas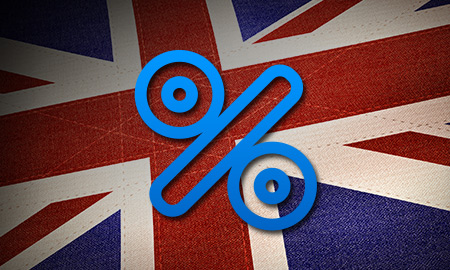 The UK government has announced large tax breaks for shale gas producers in the country, as part of a consultation on a proposed tax regime for shale gas.
HM Treasury stated Friday that companies will have to pay a tax of just 30 percent on profits from any shale gas they produce in the UK, compared to the current 62 percent tax that is levied on hydrocarbons produced by conventional means on the UK Continental Shelf. This "pad" allowance for shale gas is based on existing field allowance for oil and gas production that are expected to help encourage nearly $21 billion of investment in 2013, according to the department.
HM Treasury also confirmed that it plans "a robust scheme" to make sure that local communities benefit from hosting shale gas exploration, with operators providing at least $150,000 (GBP 100,000) of benefits per fracked well site during the exploration phase and no less than one per cent of overall revenues.
Chancellor George Osborne commented in a statement:
"Shale gas is a resource with huge potential to broaden the UK's energy mix. We want to create the right conditions for industry to explore and unlock that potential in a way that allows communities to share in the benefits. This new tax regime, which I want to make the most generous for shale in the world, will contribute to that.
"I want Britain to be a leader of the shale gas revolution – because it has the potential to create thousands of jobs and keep energy bills low for millions of people."
Acknowledging the government announcement, Industry body UKOOG (the UK Onshore Operators Group) said:
"The tax consultation document outlines an allowance mechanism which is standard practice built up over a number of years to encourage the development of new sources of hydrocarbons. It is useful with respect to encouraging investment at an early stage as a sign of government intent.

"The planning announcement today fulfills the commitment the government made at the time of the Budget [in March] with the aim of providing clarity around the planning process for onshore oil and gas. We welcome the move and look forward to working with local communities, planning officers, local authorities and other agencies in the application of these guidelines."
On July 11, UK Energy Secretary Ed Davey said that UK shale gas has "huge potential" at a gathering of leading figures involved in unconventional gas development in the country. Davey added that he expected "a lot of interest" in next year's 14th UK onshore licensing round.
So far, there is no commercial production of shale gas in the UK but IGas Energy plans exploratory drilling over its licenses in northwest England in the fourth quarter of this year, while Cuadrilla Resources believes it could be producing commercial gas before 2016 on its Bowland Basin shale gas concession near Blackpool.