How Can LNG Take to the Skies?
by Matthew V. Veazey
|
Rigzone Staff
|
Thursday, July 18, 2013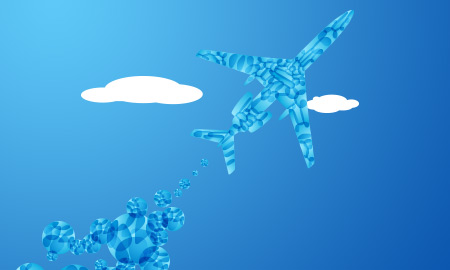 Liquefied natural gas (LNG) is finding a home in an increasing number of transportation applications. On land, the fuel is gaining acceptance as a cleaner-burning and cheaper alternative to diesel in truck fleets and rail locomotives. The waterborne transport community is also turning to LNG to power ferries, tankers and other marine vessels.
It will only be a matter of time until the aviation sector begins adopting LNG as a transport fuel as well, according to Graham Dorrington. The senior lecturer in aeronautical engineering at RMIT University in Melbourne, Australia contends that commercial airlines will find the environmental and economic benefits of powering their fleets with LNG too compelling to resist. Burning LNG rather than jet fuel in aircraft engines would help carriers to comply with stricter curbs on carbon emissions, explained Dorrington. In addition, using LNG could help airlines become more competitive because their fuel costs would likely decrease over time, he said.
Dorrington has embarked on a crusade of sorts to promote the use of LNG in air transport, and his aim is to spur a dialogue on the matter between the aviation and LNG communities. Rigzone recently caught up with Dorrington to discuss his views on what needs to happen for LNG-fueled airliners to become commonplace. Dorrington's insights appear in the exchange below.
Rigzone: Do you see the use of LNG in aviation as a global or regional solution? In other words, would it only be economic for routes in countries where LNG is relatively cheap and abundant such as Australia and the United States rather than regions dependent on LNG imports such as the Far East and Europe?
Dorrington: Both. Australian LNG is currently exported at about $15 per Gigajoule (GJ) to Japan, and the at-the-airport price could still be priced at 70 percent of that of diesel or aviation (Jet A/A1) fuel. In other locations it could be priced even lower, so there may be advantages to some countries. In any event, I foresee mixed fleets (Jet A and LNG aircraft) operating globally within the next 20 years.
Rigzone: Is LNG practical for both turbine and piston engines?
Dorrington: Yes. It has been demonstrated in both (by the Russian and American aerospace companies Tupolev and Beech Aircraft, respectively) in the 1980s.
1
2
3
View Full Article
Generated by readers, the comments included herein do not reflect the views and opinions of Rigzone. All comments are subject to editorial review. Off-topic, inappropriate or insulting comments will be removed.