Six Tech Advancements Changing the Fossil Fuels Game
OilPrice.com
|
Wednesday, July 17, 2013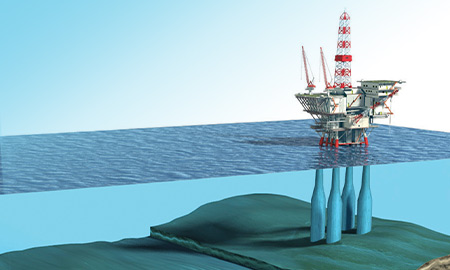 This opinion piece presents the opinions of the author.
It does not necessarily reflect the views of Rigzone.
An earlier version of this story contained an error. The corrected language is in bold below.
Oil and gas is getting bigger, deeper, faster and more efficient, with new technology chipping away at "peak oil" concerns. While hydraulic fracturing has been the most visible revolutionary advancement, other high-tech developments are keeping the ball rolling—from the next generation of ultra-deepwater drillships, subsea oil and gas infrastructure and multi-well-pad drilling to M2M networking, floating LNG facilities, new dimensions in seismic imagery and supercomputing for analog exploration.
ADVANCED SEMI-SUBMERSIBLES & 6TH GENERATION DRILLSHIPS
Rig advancements are coming online in tandem with the significantly increased momentum to drill in deeper waters as shallower reserves run out. For 2012, 49% of new offshore discoveries were in ultra-deepwater plays, while 28% were in deepwater plays. What we're looking at now are amazing advancements in deepwater rigs, with new semi-submersibles capable of drilling to depths of 5,000 feet or deeper. Beyond that, though, new sixth generation enterprise-class drillships can go to depths of 12,000 feet! From a global perspective, there are 120 ultra-deepwater rigs in existence—and demand is on the steep rise.
SUBSEA PROCESSING
Subsea processing can turn marginal fields into major producers.
Subsea production systems are wells located on the sea floor rather than the surface. Petroleum is extracted at the seafloor, and then 'tied-back' to an already existing production platform. The well is drilled by a moveable rig and the extracted oil and natural gas is transported by riser or undersea pipeline to a nearby production platform. Subsea systems are typically in use at depths of 7,000 feet or more. They don't drill, they just extract and transport.
1
2
3
4
5
6
7
View Full Article