GE Oil & Gas Moves HQ to London
by Jon Mainwaring
|
Rigzone Staff
|
Wednesday, July 17, 2013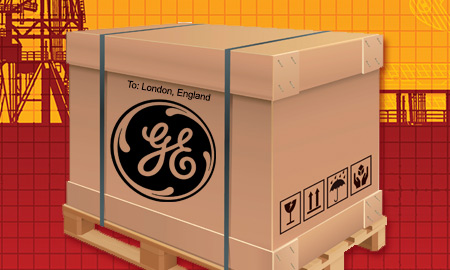 Oilfield services firm GE Oil & Gas reported Wednesday that it plans to move its global headquarters from Florence, Italy to London, UK. But the firm added that Florence will remain the global headquarters for GE Oil & Gas Turbomachinery Products & Services.
GE Oil & Gas CEO Dan Heintzelman pointed out that London holds certain benefits over Florence for the business.
"London was selected as the new headquarters location given its position as a leading international business and travel hub. From this location, a team of leaders from our global support functions will be able to more efficiently reach and serve our colleagues and businesses globally," Heintzelman said, although he also noted that he expects Florence to strengthen its reputation as a center of excellence for the manufacturing centrifugal compressors and gas turbines.
"In 2012 alone we invested more than $100 million in the modernization of our plants in Italy and continue to be committed to maintaining Florence as one of our premiere manufacturing sites."
The new global headquarters will support the business and 43,000 employees working in more than 100 countries. In addition to Turbomachinery Products & Services in Florence, GE Oil & Gas is comprised of Subsea Systems (Aberdeen, U.K.); Measurement & Control (Boston); Drilling & Surface (Houston); Downstream & Unconventional Products & Services (Houston); Lufkin (Lufkin, Texas) and PII Pipeline Solutions (Cramlington, U.K.).
GE Oil & Gas expects to relocate a limited number of employees, mainly associated with the support functions, to London. The new headquarters will be operational in London starting in January 2014.
In January, at GE Oil & Gas's annual conference in Florence, Heintzelman confirmed that the business was on a global recruitment drive, saying that it is "certainly looking for more talent on the technology side" and "not just in easy places to hire but in emerging markets".
Separately, GE Oil & Gas Subsea Systems CEO Rod Christie told Rigzone that his unit plans to recruit "north of 2,000 people" over the next three years.
Generated by readers, the comments included herein do not reflect the views and opinions of Rigzone. All comments are subject to editorial review. Off-topic, inappropriate or insulting comments will be removed.
RELATED COMPANIES