Plaintiffs Sue Anadarko, Seeking Billions of Lost Share Value
by Robin Dupre
|
Rigzone Staff
|
Tuesday, July 16, 2013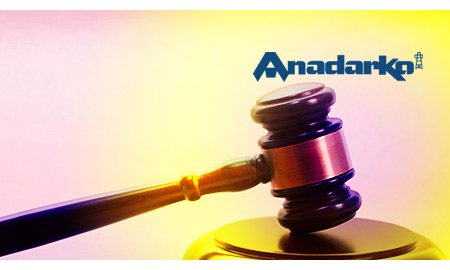 Anadarko Petroleum Corp. must face a securities-fraud lawsuit, claiming it misled investors, a judge said Tuesday. The company is a partner in the BP plc Macondo well that spilled thousands of barrels of oil in the Gulf of Mexico in 2010.
Many of the investors' allegations were dismissed Monday by U.S. District Judge Keith P. Ellison in Houston but found sufficient reason to sue over a statement by Anadarko's Executive Vice President of International and Deepwater Exploration Robert P. Daniels.
Robert Daniels joined Anadarko in 1985 and has held various positions during his time with the company.
The company claimed that after the spill, Anadarko – which held a 25 percent interest in the well – had no involvement in design or procedures at BP's Macondo well, reported Bloomberg News.
Allegedly, Daniels stated in a May 4, 2010 conference call that well design and procedures were completed before Anadarko became involved in the project, the plaintiffs said, citing the call.
"The well design and procedures, operations procedures were all done before we actually farmed in," he told a caller, according to Ellison's decision Monday. "We were not involved in that at all on this well."
"The court finds that one statement in the complaint, made by defendant Daniels, is adequately pled" under the federal law governing securities-fraud claims, Ellison said in his ruling. "Full dismissal is therefore not warranted."
The lead plaintiffs include the Pension Trust Fund for Operating Engineers in Alameda, California and the Employees' Retirement System of the Government of the Virgin Islands.
The plaintiffs claim Anadarko understated its role in the project and falsely claimed it faced minimal financial liability from the 2010 blowout.
The filed lawsuit is seeking recovery of billions of dollars of lost share value. Anadarko's stock fell from $73.94 April 20, 2010 to $34.83 June 9, 2010, a loss of about $19.3 billion in market capitalization, the shareholders stated.
Anadarko has asked Ellison to throw out the case and is disputing the claims.
"We are currently reviewing the ruling to determine the appropriate steps," John Christiansen, a spokesman for Anadarko, said in an emailed statement to Bloomberg News.
The plaintiffs have 30 days to re-plead or re-argue the dismissed allegations.
Generated by readers, the comments included herein do not reflect the views and opinions of Rigzone. All comments are subject to editorial review. Off-topic, inappropriate or insulting comments will be removed.
RELATED COMPANIES