OPEC Mulls Slashing Oil Production
by Robin Dupre
|
Rigzone Staff
|
Tuesday, July 16, 2013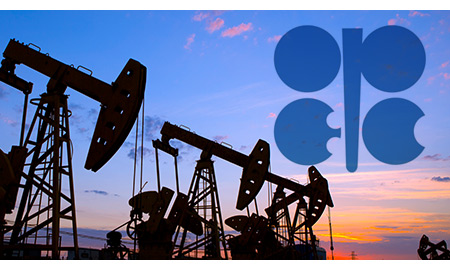 When the Organization of the Petroleum Exporting Countries (OPEC) meets in December, it is rumored that they may slash its oil production for the first time in five years, according to The Wall Street Journal.
The organization could reduce production by half a million barrels a day due to the surge in the North American shale boom.
OPEC's latest report, released last week, projected that demand for its crude will slide 300,000 barrels a day next year to 29.6 million barrels of oil per day (MMbopd), or about 2.6 percent less than the organization is currently producing.
"Yes, OPEC is 'concerned' about U.S./Canadian production increases in that while these [projected] volumes do not (yet) move into international markets, they displace oil that would have otherwise come here – thus the net available market for OPEC oil is a bit more competitive," Marcela Donadio, partner and Assurance Services Americas Oil and Gas Sector leader at Ernst & Young, told Rigzone.
The International Energy Agency also stated that demand for OPEC oil in 2014 will fail to meet its current production of around 30 million barrels per day, in its released report last week.
"Similarly, OPEC is 'concerned' about the global economy and its direct relationship to oil demand – with a soft economy, oil demand growth will similarly be soft and again the market for OPEC's crude gets a bit more competitive," she added.
The last time OPEC cut its oil output was in late 2008 when it reduced production to 4.2 million barrels a day. During this time, oil demand fell and prices crashed amid the financial crisis. Lately, Gulf countries, including Saudi Arabia, have supported keeping the production ceiling at 30 million barrels a day, reported The Wall Street Journal.
OPEC will try to maintain production levels that keep prices from falling below $100 a barrel. OPEC crude will coincide with a surge in oil supply from countries outside of the group, according to last week's report. A drop in demand for non-OPEC crude is expected to grow by 1.1 million to 1.3 million barrels a day next year, rising at a faster clip than global demand.
"The short-term pressure on OPEC has increased in order to keep prices from sliding further," added Donadio. "The potential/probable production gains are very positive for the U.S./Canadian economies – increased employment and tax/royalty revenue, decreasing net oil imports and positive trade balance effects."
Generated by readers, the comments included herein do not reflect the views and opinions of Rigzone. All comments are subject to editorial review. Off-topic, inappropriate or insulting comments will be removed.
RELATED COMPANIES