North Dakota Oil, Gas Production Reach New Highs
by Karen Boman
|
Rigzone Staff
|
Monday, July 15, 2013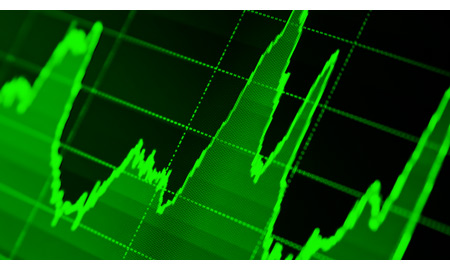 North Dakota oil and natural gas production reached new all-time highs in May, breaking the previous records set in April despite record rain in May thanks primarily to Bakken and Three Forks exploration and production activity.
Preliminary estimates by the North Dakota Industrial Commission's (NDIC) Department of Natural Resources indicates that the state's oil production reached 810,129 barrels of oil per day (bopd), up from the 793,852 bopd in April, while natural gas production grew to 899.9 million cubic feet per day (MMcf/d) from 861.1 MMcf/d in April.
The number of producing wells in the state also reached a record 8,915 in May, compared with 8,772 wells in April, according to NDIC's Department of Natural Resources.
Drilling permits grew to 211 in May from 202 in April, but declined to 165 in June; all three figures are down from the record of 370 set in October 2012. Lynn Helms, director of the NDIC's Department of Natural Resources, attributed the permit activity decline to sufficient permit inventory in place to accommodate multi-well pads, the inability to build locations during load restrictions, and time needed to deal with federal hydraulic fracturing rules if required.
The rig count in North Dakota inched up from 186 in April to 187 in May and June, down from the record high of 218 set May 29, 2012. While the drilling count showed little change, the number of well completions rose by 10 to 143, said Helms in a statement Monday.
Helms added that over 95 percent of drilling activity in the state still targets the Bakken and Three Forks formations.
"That number of completions is above the threshold needed to maintain production so the oil production rate rose, up 2.1 percent from April," Helms noted. "However, the drilling rigs continue to outpace completion crews."
At the end of May, an estimated 500 wells were waiting on completion services, up 10 from April.
Load restrictions have remained in place longer than ever before due to May being the wettest on record, Helms said. Difficult weather in April presented North Dakota operators with operational challenges as heavy snow blocked more than 80 percent of North Dakota's highways and May brought heavy rains to the state.
The production increase for oil beat energy information provider Genscape's estimate that called for a production increase of 12,000 bopd from April to May.
Generated by readers, the comments included herein do not reflect the views and opinions of Rigzone. All comments are subject to editorial review. Off-topic, inappropriate or insulting comments will be removed.