MEMP Acquires Assets in Permian Basin
by Robin Dupre
|
Monday, July 15, 2013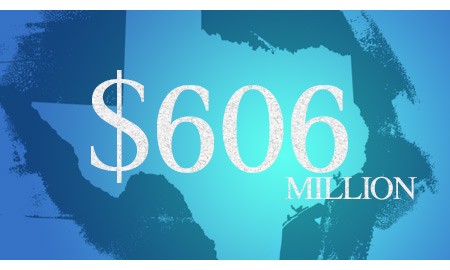 Memorial Production Partners LP announced it is acquiring oil and gas properties in the Permian Basin, East Texas and the Rockies for $606 million. The transaction will have an effective date of July 1 and close in October.
The acquired properties in Texas, New Mexico, Wyoming and Colorado consist of 973 gross wells on 363,000 acres, which the company will operate 94 percent of the total proved reserves and 74 percent of the producing wells.
Additionally, the company will acquire nearly 275 billion cubic feet of equivalent proved reserves, of which about 48 percent are located in the Permian Basin, 31 percent in East Texas and 21 percent in the Rockies. This sale will increase Memorial's proved reserves by 36 percent to more than 1 trillion cubic feet of equivalent and increase its average daily production for May by 42 percent to about 152 million cubic feet equivalents per day, stated the company in a release.
"This acquisition marks another example of the commitment to grow MEMP through accretive transactions," said John A. Weinzierl, Chairman, President and Chief Executive Officer, in a release. "These assets are an excellent fit for our existing portfolio as they provide established, low-decline production with high operating margins. Additionally, MEMP will have enhanced commodity and basin diversity providing a great platform for future development."
The company plans to fund the transaction through borrowings under its $1 billion multiyear revolving credit facility, the company said.
This deal is the largest transaction the company has made to-date, said Weinzierl.
Generated by readers, the comments included herein do not reflect the views and opinions of Rigzone. All comments are subject to editorial review. Off-topic, inappropriate or insulting comments will be removed.