Ecosystems Service Approach Offers 'Holistic' View of Deepwater Horizon
by Karen Boman
|
Rigzone Staff
|
Wednesday, July 10, 2013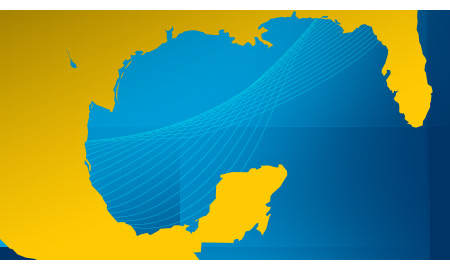 An ecosystem services approach would provide a more holistic view of the overall range of damages and restoration options following an incident such as the Deepwater Horizon oil spill, according to National Research Council (NRC) report released Wednesday.
Numerous studies are underway to determine to impacts of the April 2010 Deepwater Horizon oil spill on the U.S. Gulf of Mexico, but the extent and severity of the spill's impact and resulting losses' value can't be fully measured without considering the goods and services provided by the Gulf, according to the NRC report. The explosion on the Deepwater Horizon rig killed 11 oil workers and released an estimated 4.9 million barrels of oil into the Gulf, the largest oil spill in U.S. history.
State and federal natural resource agencies currently use the Natural Resource Damage Assessment process to assess ecosystem damage. Authorized under the Oil Pollution Act of 1990, this process assesses injuries and losses to natural resources in ecological terms, such as the number of acres damage or fish killed, when is then used to determine restoration activities. However, the impacts of environmental damage extend beyond individual resources, according to the NRC report.
In 2011, NRC's Ocean Studies Board released an interim report that introduced the ecosystems services approach concept to damage assessment. This approach requires an understanding of the environmental impacts from a disruption, the resulting decrease in goods and services, and the costs of these losses to individual communities and society as a whole.
The committee in its final report on the study showed how the approach might be applied to coastal wetlands, fisheries, marine mammals and the deep sea, and identified substantial differences among the case studies. According to the report, many services may have enormous value despite being difficult to measure, and such services should be given adequate consideration in evaluating restoration options.
"The ecosystem services approach is not a panacea, although the Committee believes it has great potential to improve natural resource damage assessment and restoration efforts," the committee noted in the final report.
The deep sea was found to be the largest and least well-understood region of the Gulf, making it difficult to assess the full impact of the oil spill on ecosystem services. Services from the deep sea include pollution attenuation by hydrocarbon-degrading microbes and nutrient recycling, which supports much of the marine biodiversity at all depths of the Gulf.
1
2
View Full Article
Generated by readers, the comments included herein do not reflect the views and opinions of Rigzone. All comments are subject to editorial review. Off-topic, inappropriate or insulting comments will be removed.