Alaska Files ANWR Exploration Plan
by Karen Boman
|
Rigzone Staff
|
Wednesday, July 10, 2013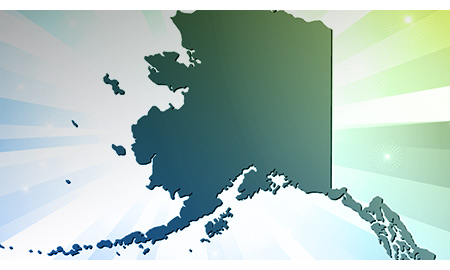 Alaska state officials formally submitted a plan Tuesday to the Department of the Interior (DOI) to move forward oil and gas seismic exploration activity in the Arctic National Wildlife Refuge's (ANWR) Area 1002.
State officials are formally submitting an exploration plan and special use permit application for Area 1002 after U.S. Secretary of the Interior Sally Jewell late last month rejected a detailed 1002 area exploration proposal and offer to fund seismic studies in the area.
Officials submitted the proposal and offer of financial support for seismic activity May 18. Officials intended for the proposal to be included as one of the alternatives to the Obama administration's comprehensive conversation plan for ANWR. The management plan currently under development by DOI does not have an alternative for oil and gas exploration and production.
"We believe the people of America deserve to know the value the resources in ANWR," said Alaska Natural Resources Commissioner Dan Sullivan at a press conference in Anchorage. "All of it belongs to our people, and all resources needed to be considered in any management plan."
The plan and accompanying special permit application builds on the proposal submitted in May. State officials said the 240-page plan, filed pursuant to Section 1002(e) of the Alaska National Interest Lands Conservation Act (ANILCA), meets all regulatory and statutory requirements for a 1002 Area exploration plan contained within the Code of Federal Regulations and in ANILCA.
"If an exploration plan meets all of these requirements, the Secretary is required by law to approve it," said Sullivan.
1
2
3
4
View Full Article
Generated by readers, the comments included herein do not reflect the views and opinions of Rigzone. All comments are subject to editorial review. Off-topic, inappropriate or insulting comments will be removed.