Title, Real Estate Top List of US Shale Challenges
by Karen Boman
|
Rigzone Staff
|
Monday, July 08, 2013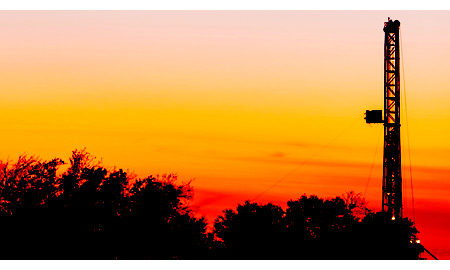 Title and real estate issues top the list of issues faced by oil and gas companies in shale production, according to a new study commissioned by the law firm Steptoe & Johnson.
Ninety-four percent of respondents reported that title and real estate matters presented the greatest challenge to shale activity, in a survey conducted for Steptoe & Johnson by The Brand Research Company. Survey results also found that:
77 percent of respondents said transactions presented the next high volume of challenges
72 percent found litigation posed the highest volume of challenges
70 percent cited regulatory issues
60 percent cited environmental issues
45 percent said government relations posed a high-volume challenge
39 percent cited private financing and related securities
26 labor and employment
The survey findings were gathered in 101 interviews from January through March 2013 with 96 legal service buyers at 56 companies that are involved in U.S. shale plays, and five industry experts, including the University of Texas Center for Community and Business Research.
The survey respondents are mostly landmen, in-house counsel and executives with an average of 15.3 years selecting outside counsel for their companies, which include Anadarko Petroleum Corporation, Shell Oil Company, and Devon Energy Corporation.
Ninety percent of survey respondents reported using outside counsel more than half the time for litigation, 85 percent reported using outside counsel for half the time for real estate matters, and 76 percent turned to outside counsel for private financing and related securities.
It's no surprise a range of legal challenges confront decision makers in shale activity, which has grown significantly in recent years, according to the study. In 2012, $54 billion was invested in U.S. shale plays.
"It's not just shale gas or oil production that keeps shale developers busy," Steptoe & Johnson noted. "Half reported facing a steady flow of lawsuits at least quarterly, some as often as monthly or even weekly. And the pace looks to remain steady."
Nearly all of those working in U.S. shale expect the number of legal disputes to increase or remain the same in the coming year, Steptoe & Johnson noted.
"Methods of defense vary, but practical settlements appear to make the most business sense."
Landowner disputes, title issues, lease disputes, contract issues and property rights were the top five reasons cited by survey respondents for lawsuits.
"Environmental lawsuits are the most concerning to shale developers," said Steptoe & Johnson. "This concern is likely related to unpredictability, cost complexity and public relations."
Generated by readers, the comments included herein do not reflect the views and opinions of Rigzone. All comments are subject to editorial review. Off-topic, inappropriate or insulting comments will be removed.