The Piper Alpha Disaster: 25 Years On
by Jon Mainwaring
|
Rigzone Staff
|
Friday, July 05, 2013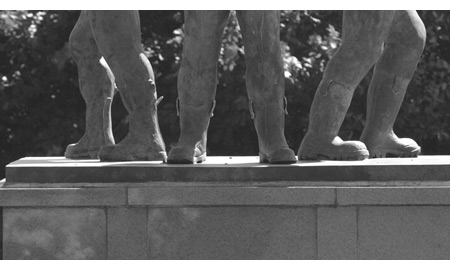 This Saturday a commemoration service will be held in Aberdeen, Scotland to mark the 25th anniversary of the world's worst offshore oil and gas disaster. On July 6th 1988, 167 oil workers were killed, while there were just 62 survivors, after a gas condensate leak led to an explosion and fire on the North Sea platform Piper Alpha, which was completely destroyed.
The service, which will be held at Aberdeen's Hazlehead Gardens at 11 a.m. (UK time), will be another reminder of the risks taken by oil and gas workers in the North Sea and in other offshore locations around the world.
An inquiry, led by Lord Cullen, into the Piper Alpha disaster concluded that the initial gas condensate leak had been the result of maintenance work being carried out simultaneously on a pump and a connected safety valve. When the pipe work from which the safety valve had been removed was pressurized at start-up, it is thought the leak occurred.
The inquiry was highly critical of Piper Alpha's operator, Occidental Petroleum, which was found guilty of having inadequate maintenance and safety procedures.
Rigzone asked trade body Oil & Gas UK what the industry today has learned from the Piper Alpha disaster. Robert Paterson, Health, Safety and Employment Issues Director at the organization, squarely puts the disaster down to "an under-resourced regulator that lacked competence and numbers. It was a prescriptive regime and increasingly stifled best practice."
"[The Cullen Inquiry] recommended that a specialist part of the Health and Safety Executive oversee health and safety offshore and that it had suitable resources to do that. It required a highly competent and well-resourced regulator. The existing regulatory framework was replaced with a good quality framework, driving towards continuous improvement," Paterson said, adding that operators also now have to put a safety case forward that has to be accepted by the regulator before they can go ahead with their activities.
Perhaps the most important legacy of the Cullen Inquiry was the resulting report that led to 106 health and safety recommendations, all of which were accepted by the industry. Indeed, the industry acted immediately to carry out the 48 recommendations that operators were directly responsible for, while the UK Health and Safety Executive oversaw the 57 recommendations that fell into its remit.
1
2
View Full Article
Generated by readers, the comments included herein do not reflect the views and opinions of Rigzone. All comments are subject to editorial review. Off-topic, inappropriate or insulting comments will be removed.
RELATED COMPANIES