Renewables Fuel Early U.S., But Fossil Fuels Dominate Future
by Karen Boman
|
Rigzone Staff
|
Friday, July 05, 2013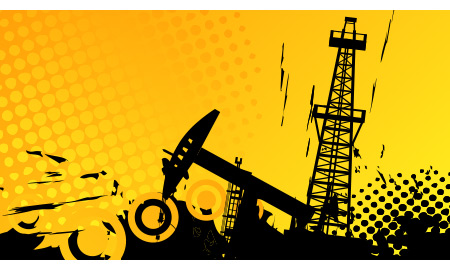 Petroleum, natural gas and coal are expected to remain the primary energy resources for the United States, but renewable energy resources fueled the United States through its birth and early days, according to a recent report by the U.S. Energy information Administration (EIA).
These three energy sources have provided 87 percent of total U.S. primary energy in the past 10 years, and have dominated the U.S. fuel mix for over a century, according to EIA. They are also expected to feed over three-quarters of the nation's overall primary energy consumption, EIA reported in its Annual Energy Outlook 2013 released earlier this year.
However, renewable energy served as the primary fuel source for Americans in 1776, when the typical American family burned wood for heating. This trend would continue through the mid to late-1800s. Water mills also powered early industry growth in the United States, EIA noted.
Coal played a major role in feeding late nineteenth century America's energy needs, but was overtaken by petroleum products in the mid-20th century. The use of natural gas also grew quickly at this time, EIA reported. Coal rose to prominence again in energy usage as a primary source for electric power generation, and nuclear electric power emerged as a new source.
The U.S. consumption level of oil and gas consumption experienced a small decline in the 1970s after the 1973 oil embargo and a larger one in the early 1980s due to the Iranian hostage crisis. The Natural Gas Policy and Power Plant and Industrial Fuel Use Act also limited use of gas in the power sector and placed some price controls on gas at the wellhead, an EIA analyst told Rigzone.
EIA noted that the trend of oil, gas and coal consumption will likely continue as the United States, which turned 237 years old on Thursday, continues to enjoy a renewal of oil and gas production thanks to unconventional plays such as the Bakken and Marcellus shale plays.
EIA forecasts oil production, particularly tight oil production, could rise 6.1 million barrels of oil per day (bopd) in 2040 or as much as 10.2 million bopd, EIA reported in its outlook. Shale gas production is expected to contribute to the forecast 1.3 percent per year growth in U.S. dry gas production through 2040. The increase in gas supply and resulting decline in U.S. gas prices has positioned the United States to become a net exporter of gas.
1
2
View Full Article
Generated by readers, the comments included herein do not reflect the views and opinions of Rigzone. All comments are subject to editorial review. Off-topic, inappropriate or insulting comments will be removed.