Chesapeake Sells Eagle Ford, Haynesville Assets for $1B
|
Wednesday, July 03, 2013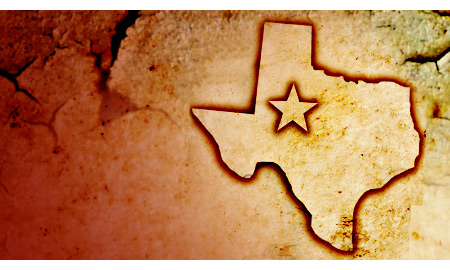 Chesapeake Energy Corporation unveiled plans Wednesday to sell assets in the Northern Eagle Ford shale and Haynesville shale to a subsidiary of EXCO Resources Inc. for approximately $1 billion.
The sale is the latest in Chesapeake's 2013 asset sales as the company seeks to reduce its long-term debt and enhance its financial liquidity.
EXCO subsidiary EXCO Operating Company LP will acquire approximately 55,000 net acres in Zavala, Dimmit, La Salle and Frio counties, Texas. The acreage includes 120 producing wells with average net daily production in May of approximately 6,100 barrels of oil equivalent.
In the Haynesville play, EXCO will buy Chesapeake's operated and non-operated interests in approximately 9,600 net acres in Desoto and Caddo parishes, Louisiana. Eleven Chesapeake-operated units and 42 units operated by EXCO are included. Average net daily production from these properties in May was approximately 114 million cubic feet of natural gas equivalent per day.
The sale, expected to close in this year's third quarter, will bring Chesapeake's year-to-date asset sales signed or closed to approximately $3.6 billion. The EXCO sale, combined with forecasted net operating cash flow, will enable Chesapeake to fully fund its 2013 capital expenditure budget, said Chesapeake Chief Executive Officer Doug Lawler in a July 3 press release.
Jefferies & Company Inc. is acting as financial advisor to Chesapeake.
Chesapeake's asset goal for 2013 is between $4 billion and $7 billion, according to a July 3 analysts note from GHS Research. GHS analysts view the sale as positive for Chesapeake as it repairs its balance sheet and moves into 2014 without a reliance on a perpetual asset sale program.
"Chesapeake's asset sales aren't pretty, but expectations should not have been high for either asset," GHS analysts noted.
The price Chesapeake received for its Eagle Ford assets is better than GHS expectations, with the company will keep its core 3,500 inventory of 570 million barrels of oil equivalent and shedding much less prospective northern acreage. Chesapeake's cash flow per thousand cubic feet equivalent in the Haynesville, where it is saddled with a high fixed transportation charge, is stretched.
Generated by readers, the comments included herein do not reflect the views and opinions of Rigzone. All comments are subject to editorial review. Off-topic, inappropriate or insulting comments will be removed.
RELATED COMPANIES
Company: Chesapeake Energy Corporation
more info