Myanmar Prepares Ground to Boost Upstream Oil, Gas Investments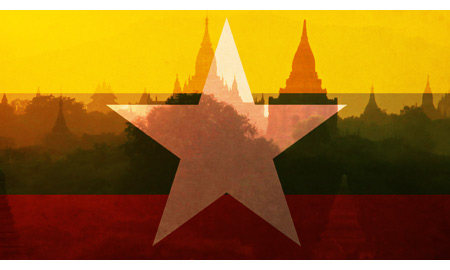 While Myanmar prepares the ground to attract overseas investments to its upstream energy sector, major international oil and gas (IOC) companies are still weighing the merits of injecting funds into the Southeast Asian state. The latest government tender - which closed mid-June - offering offshore blocks for oil and gas exploration may provide a clue on whether its standing as an investment destination has improved in the eyes of these foreign firms.
The country's economy has been in a shambles following half a century of inept military rule, prompting the new government under Thein Sein - who assumed the presidency in March 2011 - to actively pursue reforms to revive Myanmar's economic fortunes, including making it a more attractive place for foreign investment.
So far, progress has been fairly slow as the government has yet to fully address foreign investors' concerns. But as these companies are constantly seeking investment in upstream oil and gas resources around the world, they may find it lucrative to help unlock potentially one of the largest energy reserves in the region.
Potential Upstream Opportunities in Myanmar
Although Myanmar is one of the world's oldest oil producers, having sold its first barrel in 1853, its upstream sector is relatively underdeveloped. The country's proven oil and gas reserves are small compared with its neighbors in Southeast Asia, including Malaysia and ex-Organization of the Petroleum Exporting Countries (OPEC) member Indonesia. Myanmar's proven natural gas and crude oil reserves are at 10 trillion cubic feet of and 50 million barrels, respectively, according to the United States Energy Information Administration (EIA).
With its long history as an energy producer, independent oil and gas companies such as Australia's Roc Oil Company Limited is optimistic about Myanmar's upstream potential. The country is a "world class petroleum province … as fundamental geology (there) favors hydrocarbons," Roc Oil's General Manager for Exploration, Geoscience & Business Development Dr. Pierre Eliet said in a Feb. 4 Myanmar Oil & Gas Summit presentation in Yangon. Moreover, the country's upstream sector is currently "underexplored (and has) significant potential for offshore and onshore plays."
Paving The Way to Boosting Foreign Upstream Investments
Efforts are being made by the government to improve Myanmar's upstream investment environment.
"The energy sector will be a key enabler for wider economic development," The World Economic Forum (WEF) in a recent report "New Energy Architecture: Myanmar Report" noted.
1
2
3
4
View Full Article
Generated by readers, the comments included herein do not reflect the views and opinions of Rigzone. All comments are subject to editorial review. Off-topic, inappropriate or insulting comments will be removed.