US House Votes to Expand Offshore Oil Drilling
by Dow Jones Newswires
|
Keith Johnson & Tennille Tracy
|
Friday, June 28, 2013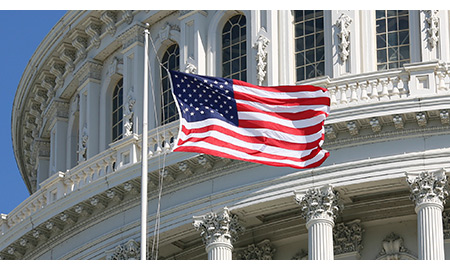 WASHINGTON - The U.S. House voted Friday to open up the Atlantic and Pacific Oceans to oil and natural gas drilling, passing a bill that has little chance of becoming law but marks the latest effort by Republicans to portray President Barack Obama as an enemy of fossil fuels.
The bill forces the Obama administration to offer drilling leases off the coasts of Virginia, South Carolina and California. The administration has not offered leases in these areas although Congress lifted a formal ban on drilling there in 2008.
The bill also directs the Obama administration to revise its five-year leasing plan, which determines which areas will be offered for new drilling in the next five years. Separately, it allows coastal states to collect a portion of federal energy royalties.
The Republican-led House passed a similar piece of legislation last year.
The White House threatened to veto the measure, saying "the bill would undermine the targeted, science-based, and regionally-tailored offshore development strategy" that is currently in effect.
The bill's passage, by a 235-186 vote, followed the release earlier this week of Mr. Obama's new climate change plan. The initiative included new rules to limit carbon dioxide emissions from new and existing power plants.
Republicans said Mr. Obama's plan represented a "war on coal" since coal-fired power plants are among the largest sources of greenhouse gases in the U.S. The power industries have warned that tough new limits on carbon dioxide could force power plants to install expensive upgrades or shut down facilities altogether.
1
2
3
View Full Article
Generated by readers, the comments included herein do not reflect the views and opinions of Rigzone. All comments are subject to editorial review. Off-topic, inappropriate or insulting comments will be removed.