San Leon Energy to Kick off Key Polish Summer of Fracking
by Dow Jones Newswires
|
Iain Packham
|
Friday, June 28, 2013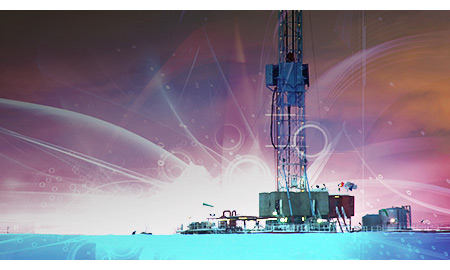 LONDON - San Leon Energy PLC will shortly start hydraulic fracturing its first well in the Polish Baltic Basin, kicking off a key and active summer for the country, as companies race to tap Poland's large shale gas potential, San Leon's chief executive said Friday.
Fracking is an unconventional technique in which water, sand and chemicals are injected at high pressure into shale rock to create fractures, inducing gas and oil to flow.
"I think this is a very key summer for Poland. I think by the time the summer's finished I'd be surprised if you don't see 10 to 15 fracks done at least [in the Baltic Basin]," Oisin Fanning told Dow Jones Newswires in a telephone interview.
According to a report by the Polish Geological Institute in March 2012, the country has reserves of between 346 billion and 768 billion cubic meters of recoverable shale gas.
San Leon plans to frack its first vertical well in a couple of days, before moving to horizontal fracks, and anticipates up to five fracks this summer. "A vertical [frack] is a lot easier to do and it teaches you a huge amount for a small amount of cash," the chief executive officer said.
He noted that a vertical frack costs about a third of the price of a horizontal frack, lets the company know if it needs to tweak its methods and also gives an idea of flow rates. As a rule of thumb, the CEO said, a horizontal frack flows at about 10 to 20 times the rate of a vertical frack.
Mr. Fanning said this first frack will show whether San Leon can get these rocks to flow gas, then it is a matter of tweaking the recipe of fracking fluids to maximize flow rates.
"There's a lot of trial and error everywhere in the world on these shale plays until you get it. Once you get it, it's like a cookie cutter, every one's the same, more or less, in the same area," the CEO said.
He noted that all the companies chasing shale gas in the Baltic Basin are co-operating and sharing data.
"Here's the good thing, if somebody else does a frack and it's a cracker, we've all learned because we're all sharing data and we'll all do the same thing in the next frack. A little bit of failure is great for humble pie," Mr. Fanning said.
Once the Lewino-1G2 vertical well in the Gdansk West concession is fracked, and if alright, the company will go immediately into a horizontal frack at Braniewo South or Szczawno, where its previous partner Talisman Energy Inc. drilled wells.
The results of the fracks should facilitate the company's plans to sell stakes in its assets to fund more drilling.
Generated by readers, the comments included herein do not reflect the views and opinions of Rigzone. All comments are subject to editorial review. Off-topic, inappropriate or insulting comments will be removed.