Deepwater Drilling Spend to Rise to $114B by 2022
by Dow Jones Newswires
|
Eric Yep
|
Thursday, June 27, 2013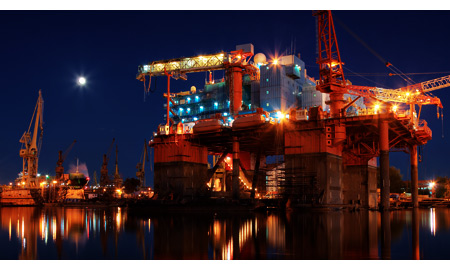 Global expenditure on drilling deepwater oil and gas exploration wells is expected to almost triple to $114 billion by 2022 from $43 billion in 2012, Wood Mackenzie said in a statement Thursday.

Deepwater exploration has eclipsed onshore and shallow water exploration in the last decade by around 41% in discovered volumes and $351 billion in value created, the consulting firm said, adding that deepwater drilling is expected to grow at 9% a year over the next decade.

Wood Mackenzie expects Arctic drilling to pick up by the end of the decade and account for around 3% of the wells drilled by 2022. Deepwater and Arctic exploration acreage licensed by the 20 leading deepwater players in 2012 have shown a 39% growth, it said.

The number of exploration, appraisal and development wells will increase from 500 to 1,250 wells per year, and will require 95 additional deepwater rigs to be constructed between 2016 and 2022, representing $65 billion of investment, Wood Mackenzie said.

Global drilling activity returned to pre-Macondo highs in 2012 and "the deepwater frontier is increasingly viewed as the key driver for growth among international operators, oilfield service companies, and rig contractors," the company said.

BP PLC's 2010 Macondo oil spill in the Gulf of Mexico had temporarily affected the oil and gas offshore exploration sector.
Generated by readers, the comments included herein do not reflect the views and opinions of Rigzone. All comments are subject to editorial review. Off-topic, inappropriate or insulting comments will be removed.
For More Information on the Offshore Rig Fleet:
RigLogix can provide the information that you need about the offshore rig fleet, whether you need utilization and industry trends or detailed reports on future rig contracts. Subscribing to RigLogix will allow you to access dozens of prebuilt reports and build your own custom reports using hundreds of available data columns. For more information about a RigLogix subscription, visit
www.riglogix.com
.