UK Upgrades Estimated Reserves of Shale Gas
by Dow Jones Newswires
|
Sarah Kent & Cassie Werber
|
Thursday, June 27, 2013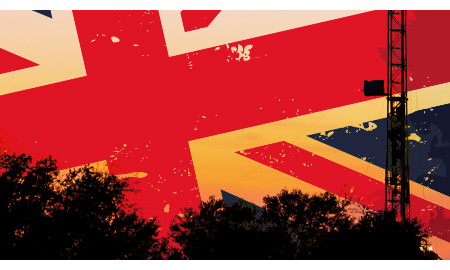 LONDON - The U.K.'s hopes of replicating the U.S. shale-gas boom received a boost Thursday as its estimated reserves were more than doubled, although how much of it can be produced remains uncertain.
Danny Alexander, the Treasury's chief secretary, said the estimated reserves of U.K. shale gas were upgraded to more than 1,300 trillion cubic feet, to be confirmed in a study to be published by the British Geological Survey later Thursday. Combined with other measures to support renewable and nuclear energy, shale-gas resources will help the U.K. "unleash the energy revolution our country needs," Mr. Alexander told lawmakers in parliament.
The U.K. is promoting the development of its shale-gas reserves in the hope that it can replicate the success achieved in the U.S., where prices of gas have tumbled due to a boom in production.
Mr. Alexander didn't comment on how much of the U.K.'s shale gas resources would be recoverable.
The British Geological Survey said in a statement that it didn't have enough information to predict how much shale gas could be commercially produced from the Bowland shale formation, northwest England.
The U.K. Department of Energy and Climate Change said in a report last year that typically around 10% of shale gas resources have proved to be recoverable in the U.S., where the industry is most advanced.
Britain consumed 3 trillion cubic feet of gas in 2012, according to government figures, so if 130 trillion cubic feet of shale gas were recoverable, it would be equivalent to more than 40 years of current consumption.
The U.K.'s shale-gas industry is still at a very early stage. There has been no commercial production in the country, only a handful of exploration wells have been drilled, and only one well has been hydraulically fractured--the process used to extract shale gas. Most industry experts say the U.K. is many years away from commercial production on any great scale.
The U.K.'s largest energy retailer, Centrica PLC, which earlier this month bought a 25% interest in exploration licenses on the Bowland shale formation for 40 million pounds ($61.3 million) from Cuadrilla Resources Ltd., remains cautious about the prospects for shale in the U.K.
"In the short term, [shale gas] is not going to be a major source of gas in the U.K.," said a spokesman for Centrica following the deal. Production challenges are greater than in the U.S. because in the U.K., land rights are more restrictive and technology less developed, he said.
Generated by readers, the comments included herein do not reflect the views and opinions of Rigzone. All comments are subject to editorial review. Off-topic, inappropriate or insulting comments will be removed.